Orion Happy Park
Beer brewery offering free tours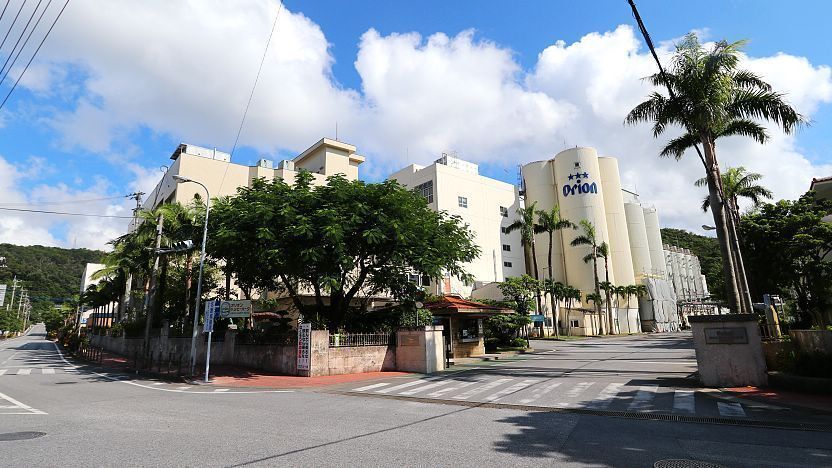 Orion Beer is the most famous beer in Okinawa and easily available at restaurants across the prefecture. The beer is brewed in a brewery in Nago City in the north of the Okinawa Main Island. One part of the brewery, called Orion Happy Park, is open to the public and the meeting point for free tours of the brewery. It also features a shop, restaurant and small history gallery.
Free tours of the brewery take about one hour and are conducted in Japanese. Advance reservations are required. The tours cover the history of Orion Beer, the ingredients and process of beer making, views into various factory halls, including onto the bottling lines, and a 20 minute tasting session at the end.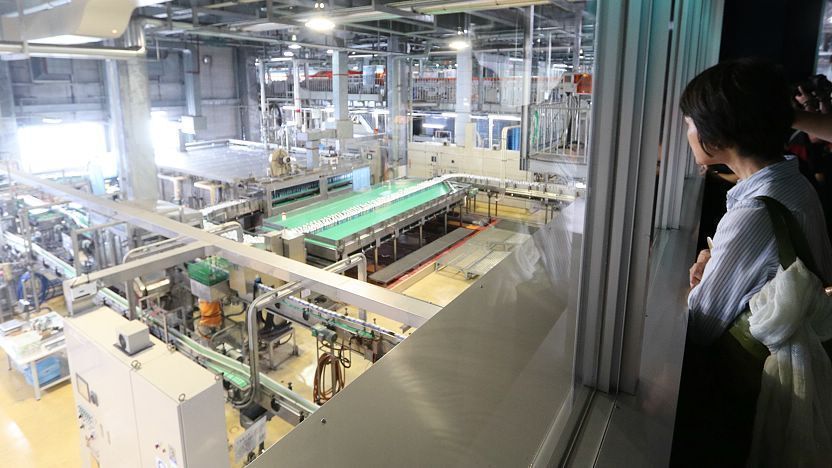 The Orion Happy Park is located near the southeastern edge of central Nago City in the north of the Okinawa Main Island.
By bus
Take highway bus number 111 or 117 or the Yanbaru Express from Naha to Nago Bus Terminal (90 minutes, 1650-2140 yen from Naha Bus Center; 105 minutes, 1650-2230 yen from Naha Airport; 1-2 buses/hour) and transfer to bus number 65 (or 66 in the opposite direction), 70, 77 or 120 for a ten minute ride (160 yen, multiple connections per hour) to Nangusuku-Iriguchi bus stop (名護城入口). The Orion Happy Park is located a short walk from the bus stop.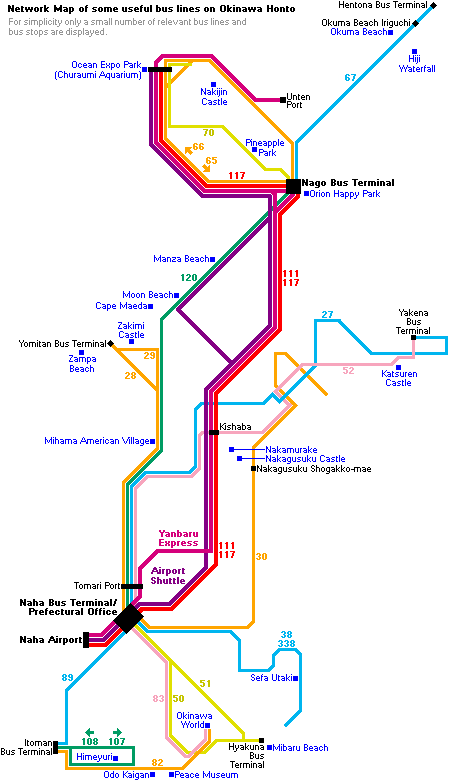 By car
By car, take the Okinawa Expressway from Naha all the way to its northern end near Nago (1040 yen one way) and then follow regular roads to the Orion Happy Park. In total, the journey takes about 90-120 minutes one way (more during rush hours). Note that Japan has very strict drinking and driving laws.
How to get to and around Okinawa Honto
Brewery tours are free of charge and are conducted multiple times between 10:00 and 16:00, except on Wednesdays and Thursdays. Advance reservations can be made online.
Questions? Ask in our forum.
Hotels around Okinawa Island
Top rated on Okinawa Island
powered

by
We couldn't find any listings at this budget level.
Try choosing a different budget.