Nakijin Castle Ruins
Ruins of another former Ryukyu castle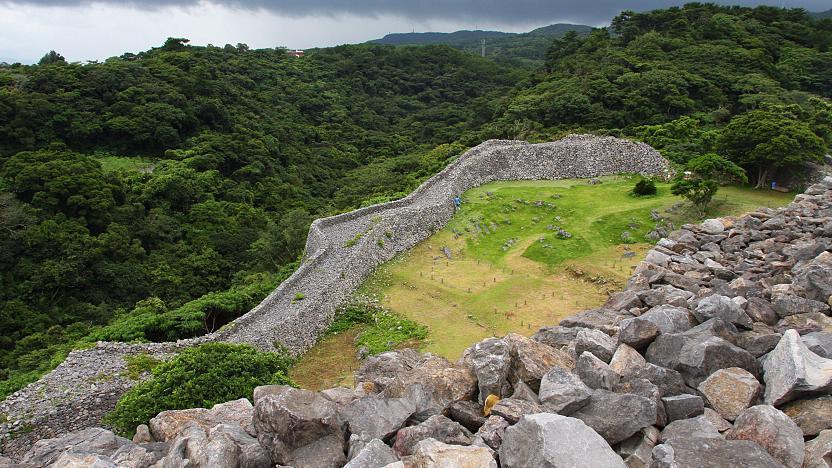 The Nakijin Castle Ruins (今帰仁城跡, Nakijinjōato) are located on the Motobu Peninsula of northern Okinawa Honto and are among the UNESCO World Heritage designated Castles of the Ryukyu Kingdom. In contrast to other castles on Okinawa, Nakijin Castle stands in an area of low population density with lush forests, that bestow the ruins with a unique atmosphere.
Nakijin Castle was built in the late 1200s. During the Sanzan Period (1322-1429), Okinawa Honto was divided into three kingdoms: the Hokuzan in the north, the Chuzan in the middle and the Nanzan in the south. Nakijin served as the castle of the Hokuzan king until it was taken over by the Chuzan on their way to unifying the island and forming the Ryukyu Kingdom.
Besides the castle ruins stands the Nakijin Village History and Culture Center with a small museum displaying items unearthed on the castle grounds, such as Chinese pottery, coins and documents. There are also exhibits about everyday life and culture of Nakijin Village.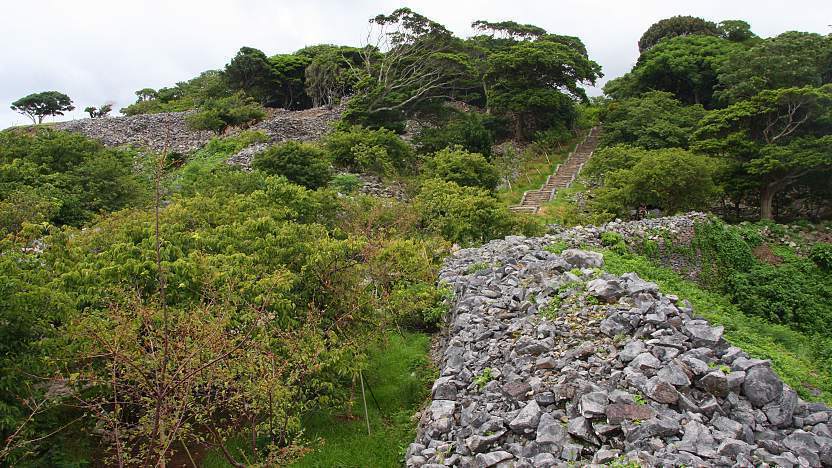 The Nakijin Castle Ruins are located on the Motobu Peninsula in northern Okinawa Honto, about 90 kilometers from Naha, and about a ten minute car ride from the Ocean Expo Park.
By direct bus from Naha
The Yanbaru Express directly connects the airport and city center of Naha with Nakijin Castle. Get off at Nakijinjōshi-iriguchi (今帰仁城跡入口), from where it is a 15-20 minute walk uphill to the castle ruins. The one way trip takes about 2.5 hours and costs 2000-2100 yen. Buses operate roughly every two hours. In central Naha, the bus stops at the Prefectural Office (県庁北口, Kenchō Kitaguchi) and Tomari Port among other locations.
By bus from Nago
Bus line numbers 65 or 66 run counterclockwise and clockwise respectively in a loop around the Motobu Peninsula. Get off at Nakijinjōshi-iriguchi (今帰仁城跡入口, 45-60 minutes, 800 yen from Nago Bus Terminal, 1-2 buses per hour), from where it is a 15-20 minute walk uphill to the castle ruins. The counterclockwise line 65 is faster from Nago to the castle, while the clockwise line 66 is faster in the opposite direction.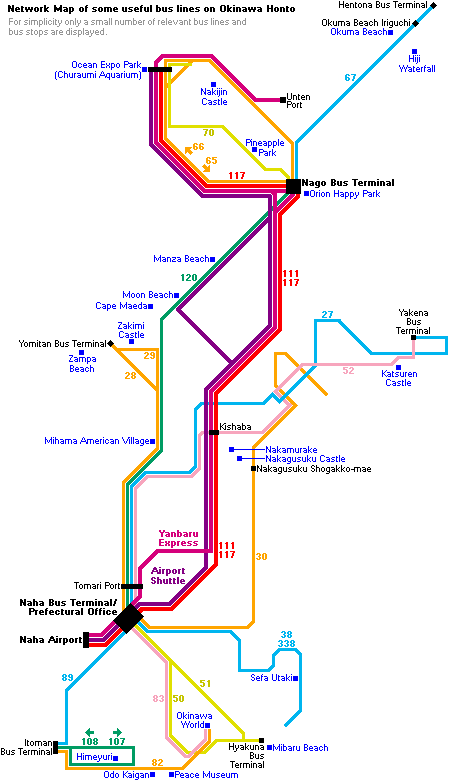 By car
By car, take the Okinawa Expressway from Naha all the way to its northern end near Nago (1040 yen one way) and then follow regular roads across the Motobu Peninsula to the Nakijin Castle Ruins. In total, the journey takes about two hours one way (more during rush hours).
How to get to and around Okinawa Honto
Hours
8:00 to 18:00 (until 19:00 from May to August)
Admission ends 30 minutes before closing
Typical Visit Duration
30-60 minutes
Questions? Ask in our forum.
Hotels around Okinawa Island
Top rated on Okinawa Island
powered

by