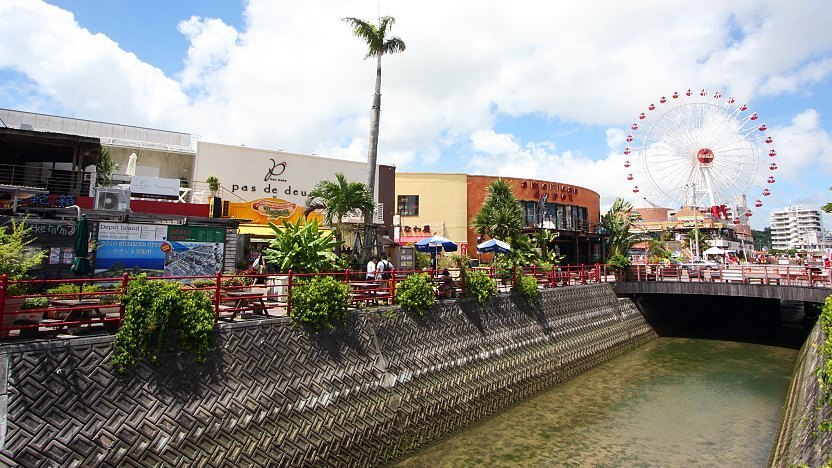 The Mihama American Village (アメリカンビレッジ) is a large entertainment complex located in central Okinawa Honto. Many American military bases are located in the area, and the entertainment complex's theme of Americana provides a nostalgic pleasure for residents of the bases as well as an interesting diversion for the locals. The Mihama American Village resembles a big American outdoor shopping mall with lots of shops, restaurants, cafes and a large parking lot.
The most recognizable feature of the American Village is the large Ferris wheel. The Americana theme is found at many establishments, such as fashion shops selling American brand clothing or restaurants specializing in hot dogs and hamburgers. American and Japanese movies are shown at the Mihama 7 Plex movie theater. Just a few steps away along the waterfront is Sunset Beach. Facing westward, the beach is a good place to catch the sunset and is a popular spot for barbecues.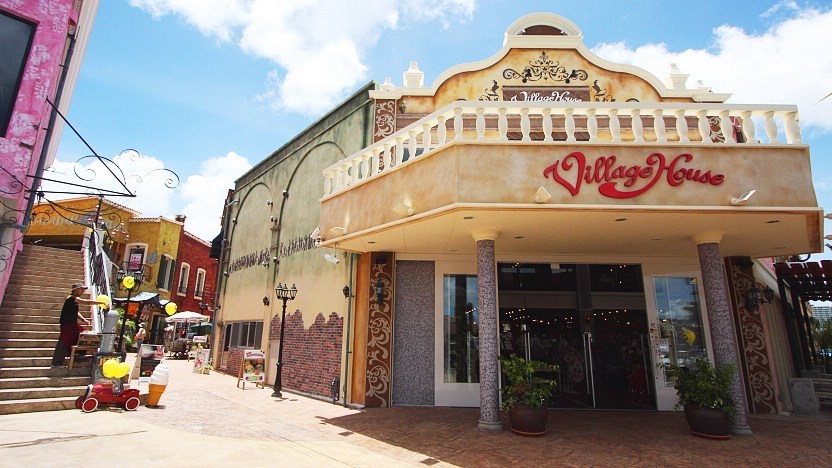 The Mihama American Village is located in central Okinawa Honto, about 15 kilometers north of Naha.
By bus
Take bus number 28, 29 or 120 from the Naha Bus Terminal to Mihama American Village Iriguchi (美浜アメリカンビレッジ入口, 40 minutes, 740 yen, frequent departures) or Kuwae (桑江) bus stop from where the American Village can be reached in a short walk.
By car
By car, it takes about 30 minutes (more during rush hours) to reach the complex from central Naha.
How to get to and around Okinawa Honto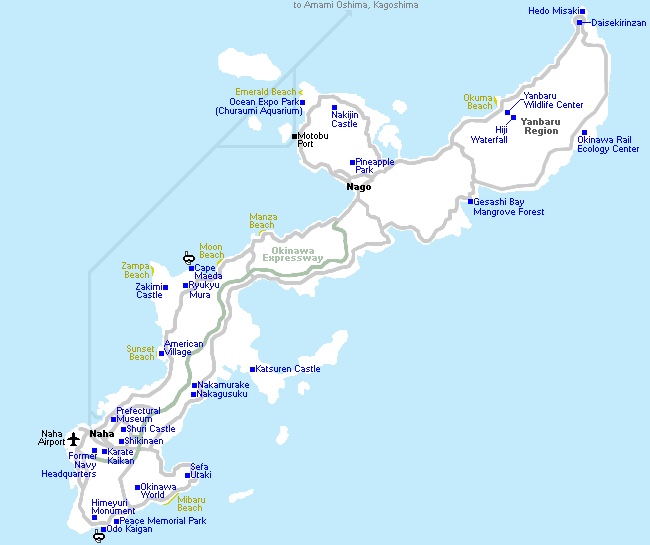 Shops and Restaurants
Hours
Hours vary. Most shops and restaurants are open from 11:00 to 21:00
Sky Max 60 Ferris Wheel
Closed
No closing days (except in the case of
typhoons
)
External Links and Resources
Hotels
around Okinawa Island