Nakamurake Residence
Traditional Okinawan style residence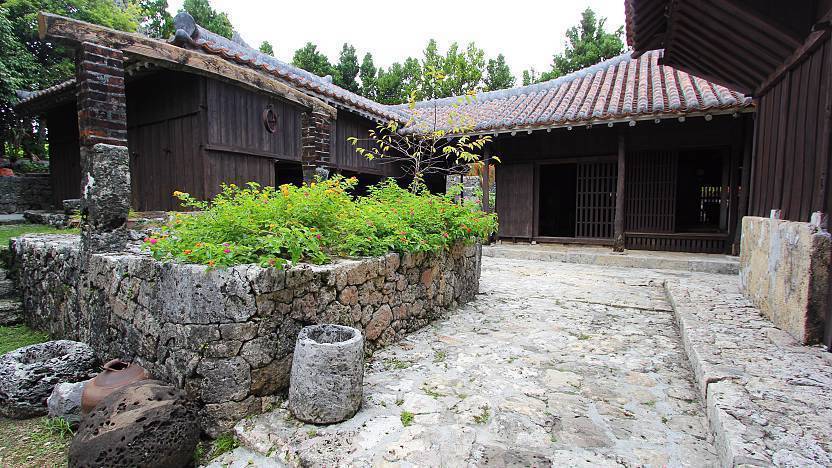 Nakamurake (中村家) is a traditional Okinawan-style house, dating from the 18th century, when it served as the residence of the Nakamura family. Nakamurake has been designated a major cultural asset by the Japanese government and is open to the public.
Nakamurake displays many typical characteristics of a wealthy Okinawan farmer's residence, such as a red tiled roof with statues of shisa, lion-like creatures that ward off evil spirits and are omnipresent in Okinawa, and a stone wall and high trees for protection against the frequent typhoons. It is recommended to combine a visit to Nakamurake with a visit to the nearby Nakagusuku Castle Ruins.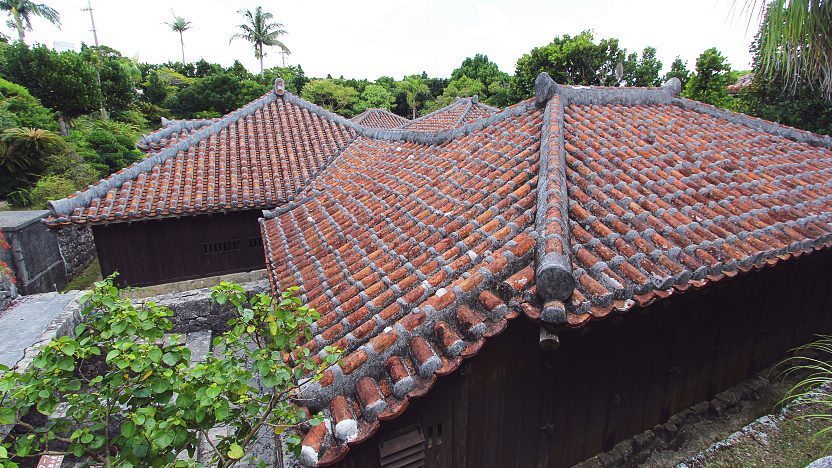 The Nakamurake Residence is located in central Okinawa Honto, about 15 kilometers northeast of Naha and just 500 meters from the Nakagusuku Castle Ruins.
By bus
Like the nearby castle ruins, the Nakamurake Residence is not well served by public transportation. The closest bus stops are about two kilometers or a 30-40 minute walk away. The most convenient among them is Kishaba (喜舎場), served by most buses that run along the Okinawa Expressway, including lines 111 and 117 and the Yanbaru Express (30 minutes, 610-810 yen from Naha Bus Center, 45 minutes, 720-940 yen from Naha Airport, multiple buses/hour; the Yanbaru Express is cheaper than other buses).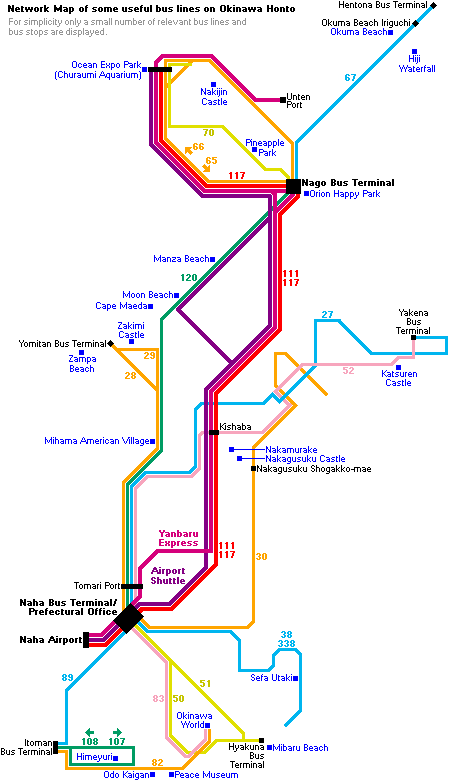 By car
Take the Okinawa Expressway to the Kita-Nakagusuku Exit (about 20 minutes from central Naha; more during rush hours), from where signs will lead you in about five minutes to the nearby castle.
How to get to and around Okinawa Honto
Hours
9:00 to 17:00 (entry until 16:40)
Closed
Wednesdays and Thursdays
Typical Visit Duration
30 minutes
Questions? Ask in our forum.
Hotels around Okinawa Island
Top rated on Okinawa Island
powered

by