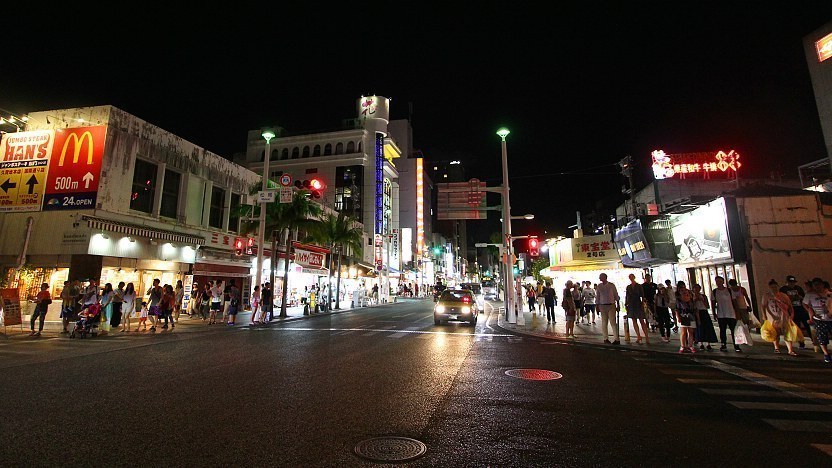 Kokusaidori (国際通り, Kokusaidōri, literally "International Road") is Naha's main street, stretching for roughly two kilometers through downtown Naha. The street takes its name from the former "Ernie Pyle International Theater", a movie theater that was built along the road after the war.
Starting around the Naha Bus Terminal and Prefectural Hall, Kokusaidori is lined by restaurants, cafes, bars, hotels, souvenir shops, boutiques and department stores. Many shops remain open until 10pm, and live Okinawa music is played at several restaurants.
If you are looking for even more shopping opportunities, it is recommended to venture into the colorful Heiwadori, Mutsumidori and Ichiba Hondori shopping arcades that branch off from Kokusaidori around the intersection with Okieidori, halfway along the street. The shops in the arcade are smaller than those along Kokusaidori, and are often made up of just a small booth and a single shop owner.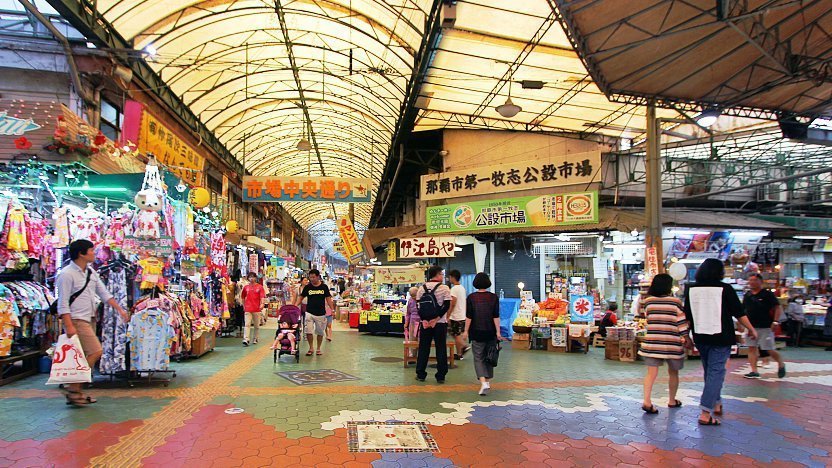 Further down the shopping arcades away from Kokusaidori, the atmosphere becomes less touristy as souvenir shops give way to establishments catering more to locals. In addition to a variety of bars, eateries and clothing and hardware shops, there are a selection of fruit shops purveying tropical fruits such as pineapples, mangos and passionfruit. Throughout the shopping arcades, establishments vary in their hours, with some bars and eateries open well into the night.
Also in this area is the Daiichi Makishi; a rustic public market with vendors selling an array of meat and seafood as well as inexpensive dry goods such as household items. On the second floor lies a food hall with various food vendors around the perimeter selling foods like sashimi and traditional Okinawan cuisine.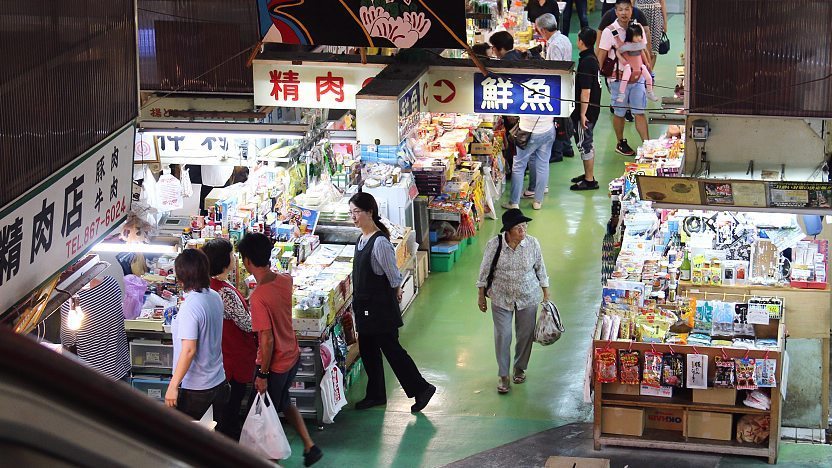 Kokusaidori Street is located right in central Naha. The street stretches from the Naha Bus Terminal to Makishi Station on the Okinawa Monorail. It is also only a few steps away from the monorail's Kencho-mae and Miebashi Stations.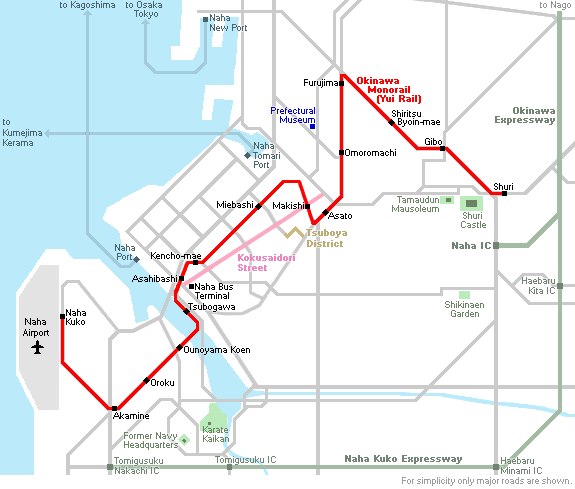 Shops along Kokusaidori
Hours
Hours depend on the store, typically from 10:00 to 21:00 or 22:00
Closed
Generally open everyday
Daiichi Makishi Public Market
Hours
8:00 to 21:00 (some stores and restaurants vary)
Closed
4th Sunday of every month,
New Year
holidays and Chinese New Year holidays
External Links and Resources
Hotels
around Okinawa Island