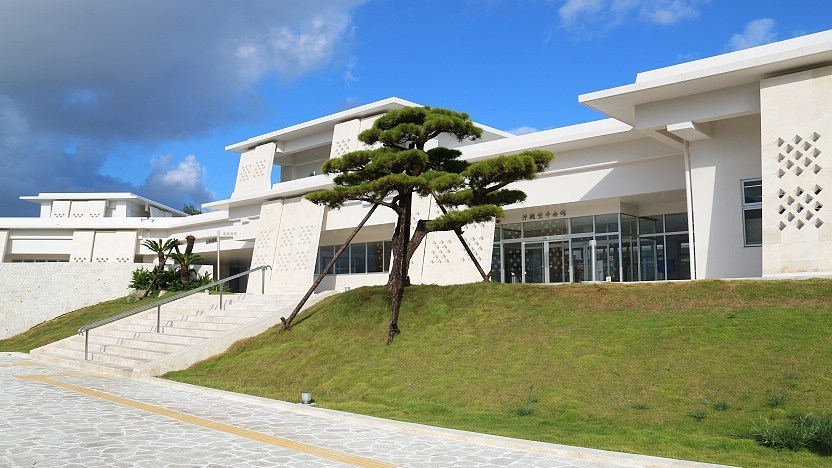 Okinawa Karate Kaikan (沖縄空手会館) is a complex south of Naha on Okinawa Island. Opened in 2017, the complex is dedicated to karate and contains various facilities, including multiple dojos and a museum, where visitors can learn more about the Okinawan martial art.
Karate has a long history in Okinawa, dating back to the times of the Ryukyu Kingdom when the martial art was practiced in order to defend the king. Like today, the martial art was practiced in promotion of peace and taught discipline and mental as well as physical strength. Karate became popular throughout Japan in the early 20th century before spreading around the world and becoming the most practiced martial art in the world. The Karate Kaikan was established to promote and preserve the essence of one of Okinawa's biggest exports.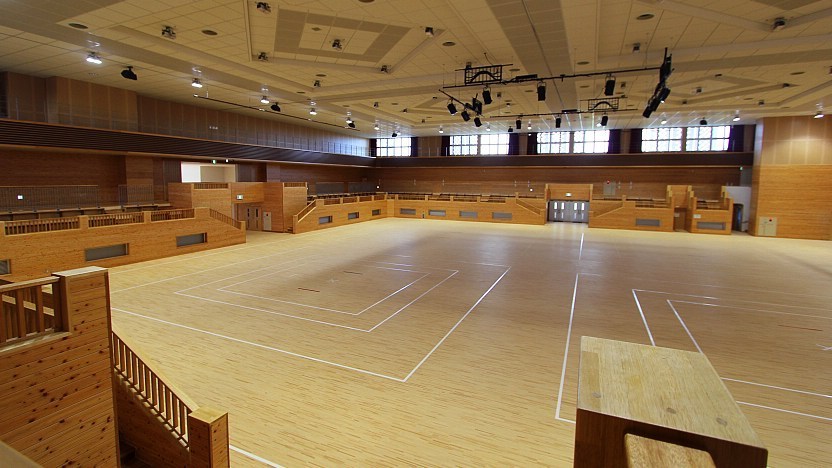 In addition to its huge main dojo for large events, the Karate Kaikan also has a training room where visitors can take an hour-long karate class for 300 yen. Intended as an introduction to the martial art, the class is beginner-level and affords the chance to train under a qualified karate instructor. To partake in a class, visitors must make an advance reservation by phone (note that staff and instructors may not speak English). Standing apart from the main building, the special dojo with its red tiled roof is a beautiful example of a traditional dojo and is reserved for special events.
The Karate Kaikan's museum recounts the history of karate through various documents in addition to artifacts like uniforms and weapons used in the martial art. There is also an area with multiple interactive exhibits, in which visitors can experience karate training techniques such as fast punching and lifting weights to strengthen the wrists and legs. The Karate Kaikan also houses a shop, restaurant and shower facilities.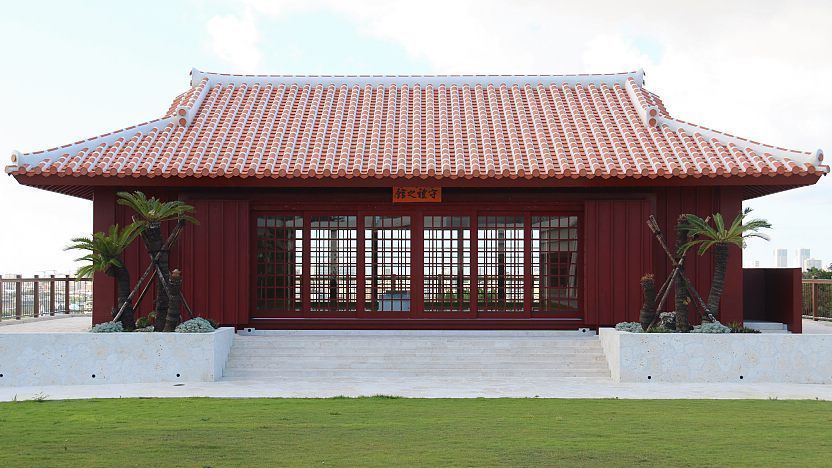 Take bus number 33 or 46 from the Naha Bus Terminal to Tomigusukukoen-mae (豊見城公園前, around 10 minutes, 270 yen, 3-4 buses/hour), from where the Okinawa Karate Kaikan is a 5-10 minute walk. Alternatively, the Karate Kaikan is around a ten minute drive from downtown Naha.
Note that the Former Navy Underground Headquarters are located only about a ten minute walk away from the Karate Kaikan.
Okinawa Karate Kaikan
Hours
9:00 to 21:00 (entry until 20:30), museum until 18:00
Admission
310 yen (museum)
Typical Visit Duration
20 minutes (museum)
Hotels
around Okinawa Island
Tours and travel services