Nago Pineapple Park
Small theme park about pineapples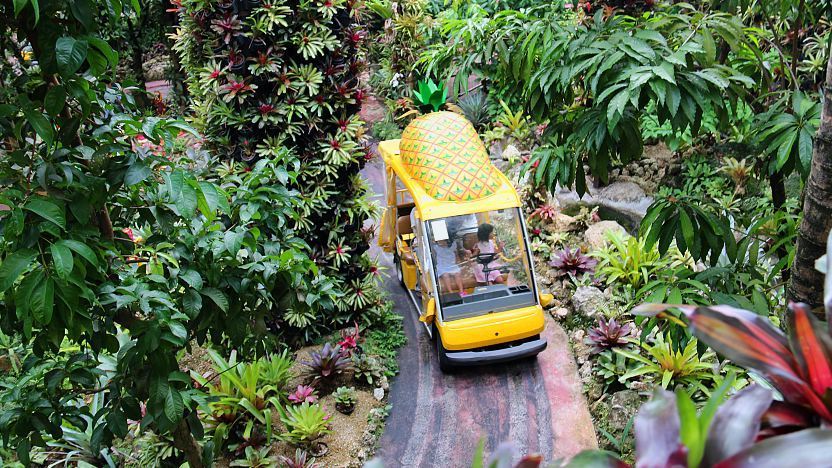 Pineapples have been cultivated on Okinawa as an agricultural product for around a century. However, due to the arrival of lower priced pineapples from overseas, the industry has suffered in recent decades. As a result, some farms are now promoting the fruit as a tourist attraction. The Nago Pineapple Park (ナゴパイナップルパーク), a small, enjoyable theme park about pineapples, is a result of such efforts.
The admission ticket to the park includes a ride on an automatic vehicle through pineapple fields and a tropical garden, and an adjacent souvenir shop that affords visitors the chance to sample pineapple products, including pineapple wines, juices, cakes, chocolates, as well as dried and fresh pineapple. During certain times of the year, it is also possible to observe how pineapples are peeled, cut and canned in a small factory on site.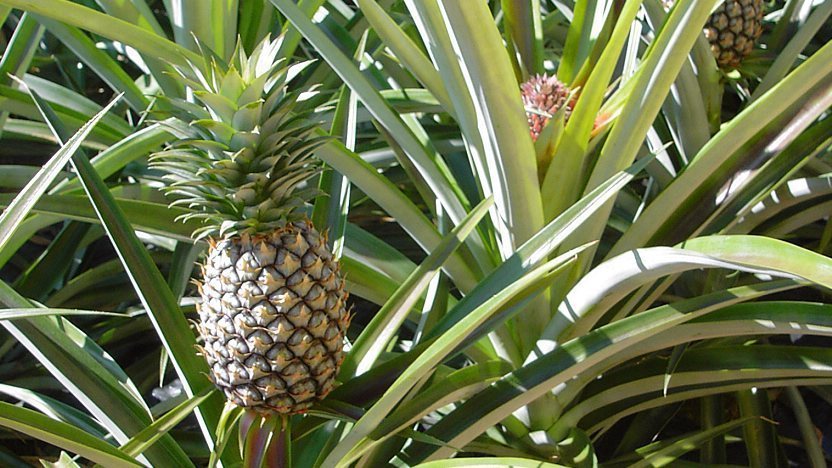 The Nago Pineapple Park is located just outside downtown Nago City on the Motobu Peninsula in northern Okinawa Honto, about 75 km from Naha.
By bus
Take highway bus number 111 or 117 or the Yanbaru Express from Naha to Nago Bus Terminal (90 minutes, 1650-2140 yen from Naha Bus Center; 105 minutes, 1650-2230 yen from Naha Airport; 1-2 buses/hour) and transfer to infrequently departing bus number 70 to Meio Daigaku Iriguchi (名桜大学入口, 20 minutes, 400 yen, every 3 hours). Note that between Naha and Nago the Yanbaru Express is cheaper than the other buses and that it stops at the Kencho Kitaguchi bus stop instead of the Naha Bus Center.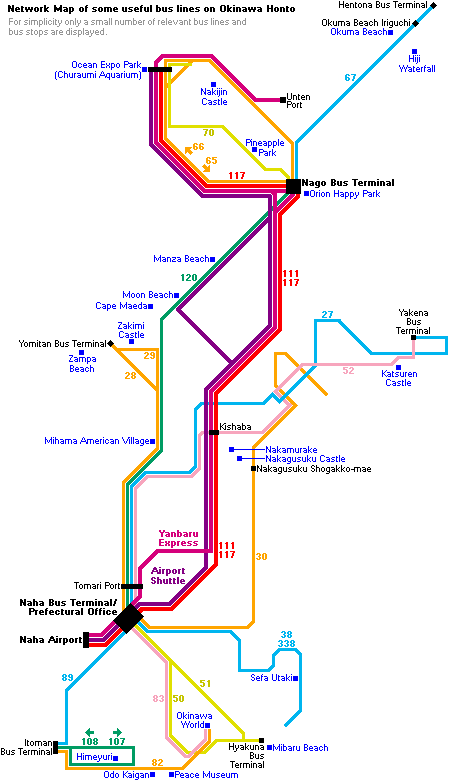 By car
By car, take the Okinawa Expressway from Naha all the way to its northern end near Nago (1040 yen one way) and then follow regular roads to the Pineapple Park. In total, the journey takes about 90-120 minutes one way (more during rush hours).
How to get to and around Okinawa Honto
Hours
10:00 to 17:00 (entry until 16:30)
Typical Visit Duration
60-90 minutes
Questions? Ask in our forum.
Hotels around Okinawa Island
Top rated on Okinawa Island
powered

by
Experiences around Okinawa Island
Top rated in Okinawa
powered

by