Zakimi Castle Ruins
Ruins of another former Ryukyu castle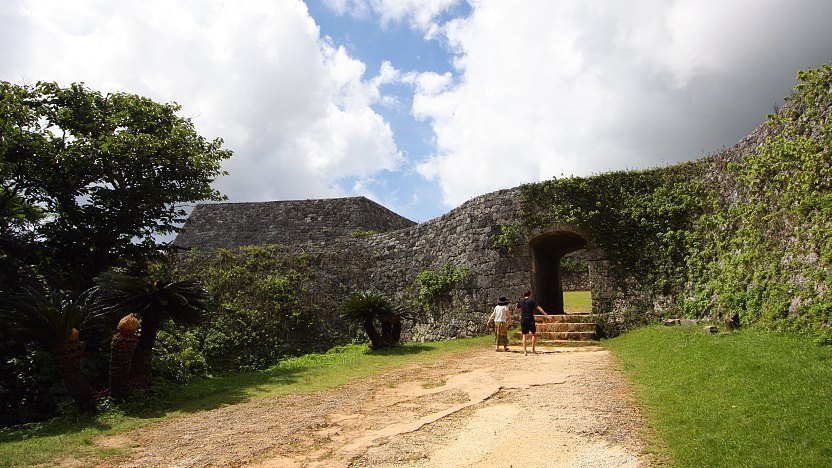 The Zakimi Castle Ruins (座喜味城跡, Zakimijō-ato) are located on a hill in central Okinawa Honto, not far from Cape Zampa. Only the stone walls remain, which visitors can ascend for good views over the ruins and the surrounding area and as far as Shuri Castle and Naha Port in the distance. The castle is included as one of the UNESCO World Heritage designated Castles of the Ryukyu Kingdom.
Zakimi Castle was built in the early 1400s by the Chuzan Kingdom which ruled over central Okinawa Honto. The castle served as a safeguard against rebels in the north, after the Chuzan Kingdom defeated the Hokuzan Kingdom in the north and eventually united the island into the Ryukyu Kingdom.
The adjacent Yuntanza Museum has displays on local folkcraft and history. The museum does not focus on the castle in particular, but gives a general perspective on the local community, including exhibits on archaeological relics, dwellings, funerary customs and the war.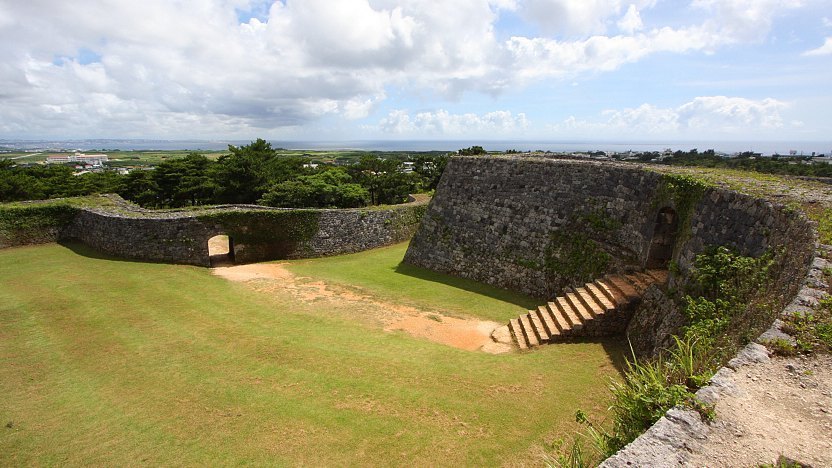 Zakimi Castle is located in central Okinawa Honto, about 25 kilometers north of Naha.
By bus
Take bus number 28 from Naha Bus Terminal to Takashiho Iriguchi (高志保入口, 80 minutes, 1080 yen, 2-4 buses per hour), from where the castle ruins can be reached in a 20-30 minute walk. Alternatively, there are infrequent buses along line 29 that stop at Zakimi bus top (座喜味, 80 minutes, 1040 yen, 5-6 buses per day), a ten minute walk from the castle ruins.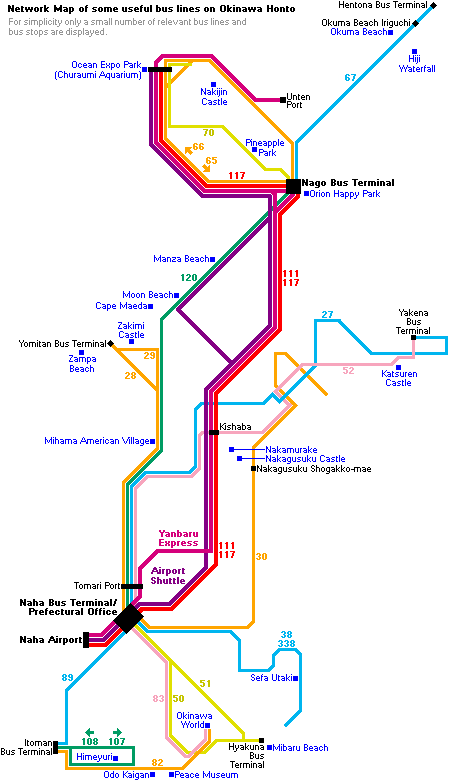 By car
By car, it takes about one hour to reach the castle ruins from central Naha.
How to get to and around Okinawa Honto
Castle Ruins
Typical Visit Duration
20 minutes
Yuntanza Museum
Hours
9:00 to 18:00 (entry until 17:30)
Closed
Wednesdays (or following day if Wednesday is a
national holiday
)
December 28 to January 4
Typical Visit Duration
30 minutes
Questions? Ask in our forum.
Hotels around Okinawa Island
Top rated on Okinawa Island
powered

by