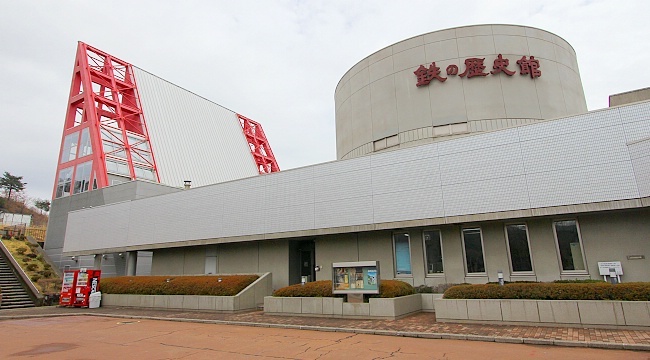 The Iron and Steel Museum (ôSé╠Ś­ÄjŐ┘, Tetsu no Rekishikan) commemorates the history of the iron industry in Kamaishi City. Magnetite was discovered in the mountains around Kamaishi in the 18th century, and Japan's first blast furnace was subsequently constructed there in the 19th century, marking the start of modern iron production in the country. The city then proceeded to be a major producer of steel, but suffered setbacks from natural disasters, war and economic decline.
The museum features a huge model of a blast furnace in its theater, used in conjunction with a video presentation to explain the past of iron mining and steel milling in Kamaishi. Visitors can learn about the properties of iron through exhibits in the experimentation room and find out about the production process of iron and steel through explanations and diagrams, but note that all the information is in Japanese only. There is also an observation lounge from which nice views of the Sanriku Coast can be enjoyed.
The site of Japan's first blast furnace, the Hashino Blast Furnace, is located 20 kilometers west of central Kamaishi in the remote forested mountains halfway between Kamaishi and Tono where magnetite was originally found. Only some ruins and foundations remain of the complex today. However, due to its importance in the industrial history of Japan, the site received world heritage status alongside other Sites of Japan's Meiji Industrial Revolution in 2015.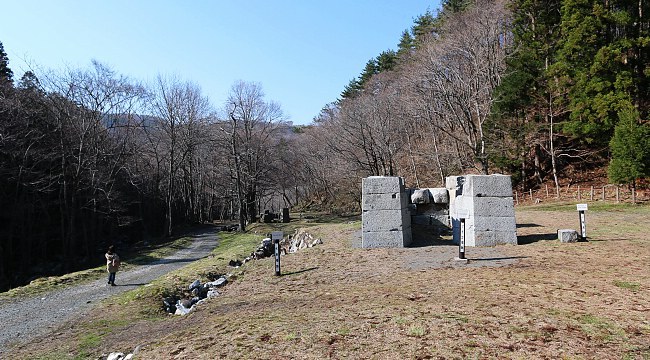 The Iron and Steel Museum is a ten minute taxi ride (about 1000-1500 yen one way) from JR Kamaishi Station or a 15-20 minute walk from the Kamaishi Daikannon.
The Hashino Blast Furnace is located in the remote mountains between central Kamaishi and neighboring Tono along route 35. A rental car is required to access the site as there is no public transportation. It is about a 40 minute drive from either central Kamaishi or Tono.
How to get to and around Kamaishi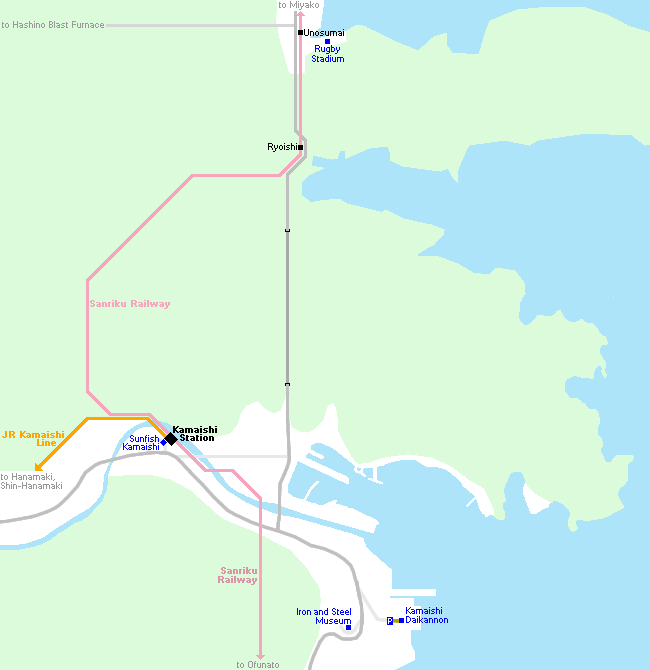 Iron and Steel Museum
Hours
9:00 to 17:00 (entry until 16:00)
Closed
Tuesdays and December 29 to January 3
Ruins of the Hashino Blast Furnace
Hours
Always open (visitor center is open from 9:30 to 16:30)
Closed
No closing days (visitor center is closed from early December through March)
Questions? Ask in our forum.