Shiogama Shrine
One of the region's most important shrines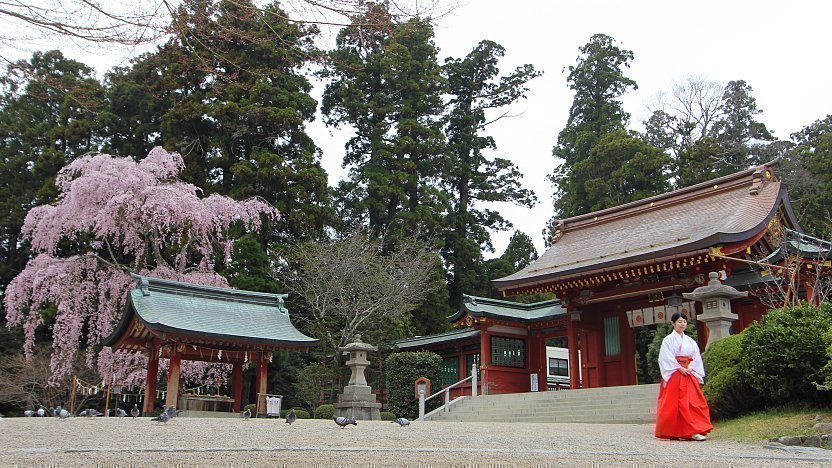 Shiogama Shrine (źdā}_ŽŠ, Shiogama Jinja; also written as ‰–Š˜_ŽŠ) is a large Shinto shrine complex at the center of Shiogama City. Believed to be over 1200 years old, it is historically one of the most important shrines of the region and the protector of fishermen and safe childbirth. The shrine contains a wealth of history and fifteen of its buildings, which were built during the Edo Period, have been declared important cultural treasures.
The main approach to the shrine is via a flight of over 200 steep, stone steps that lead to the vermillion gates and buildings at the top of the hill. Fortunately, there are also less strenuous approaches for those so inclined. Various festivals and events are held throughout the year especially in July when there is a horseback archery tournament (yabusame) as well as a festival that celebrates the salt making industry for which the town is named (Shiogama literally means salt furnace).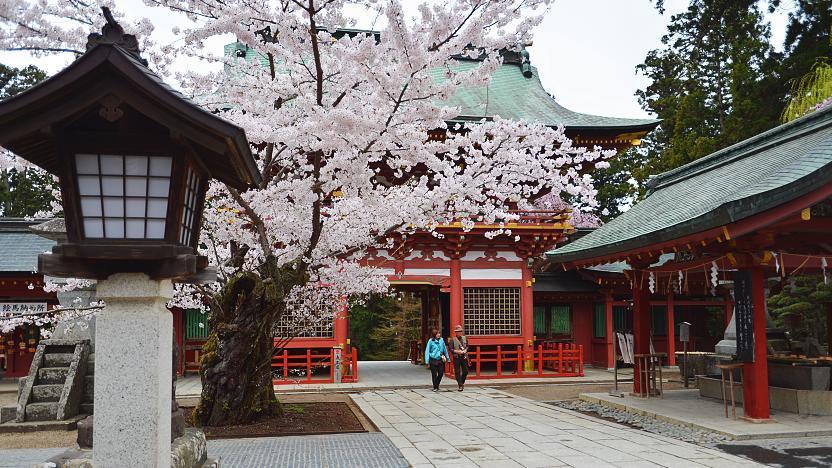 Shiogama Shrine is the city's best spots to view cherry blossoms, with over 300 cherry trees planted around its grounds. Over twenty different cherry tree varieties are represented, including the Shiogama Cherry, a late blooming type of cherry that is unique to the shrine. The blooming season around Shiogama Shrine is unusually prolonged due to the many varieties present, and typically lasts from mid April to early May with the Shiogama Cherries usually at their best around late April. During the season, the trees are lit up in the evenings until 22:00, and a cherry blossom festival is held on the fourth Sunday of April.
The shrine also maintains a small museum, the Shiogama Shrine Museum, on its grounds that focuses on the feudal history of the region displaying documents, swords and armor from the Edo Period, in addition to exhibiting relics from the city's salt manufacturing and fishing industries.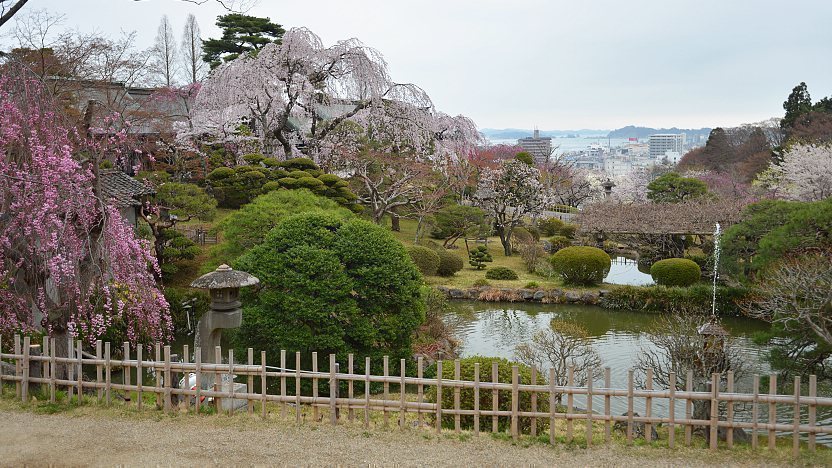 The entrance to the shrine grounds is about a ten minute walk from Hon-Shiogama Station or about a 15 minute walk from Shiogama Station. It is also served by the Shionavi loop bus (100 yen per ride).
How to get to and around Shiogama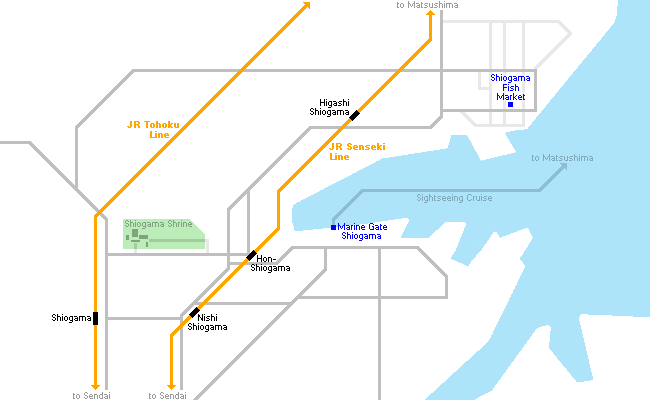 Shiogama Shrine
Hours
5:00 to 18:00 (until 17:00 from November to February)
Shiogama Shrine Museum
Hours
8:30 to 16:30 (April to September until 17:00, December and January until 16:00)
Questions? Ask in our forum.