Kesennuma Fish Market
One of Japan's largest fish markets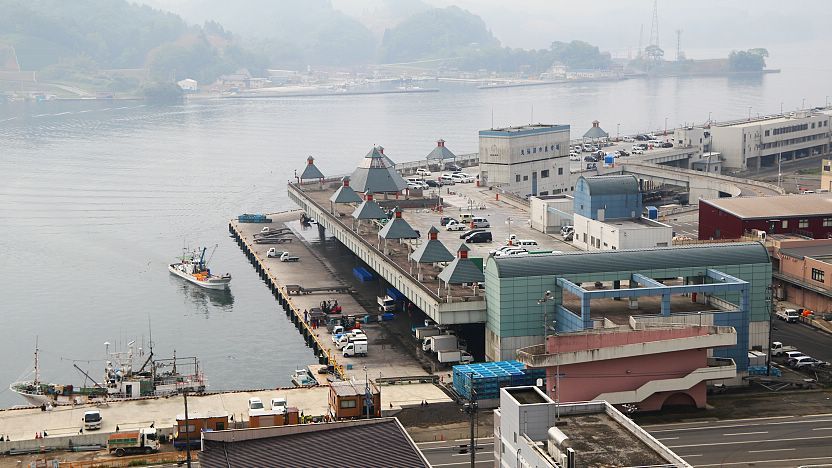 The Kesennuma City Fish Market (気仙沼市魚市場, Kesennuma-shi Sakana Ichiba) is one of the largest fish markets in Japan. It consists of large halls where trucks and fishing boats bring in their catch to be auctioned off between 6am and 8am everyday except on Sundays, public holidays, over the New Year holidays and some other days during the rest of the year.
The seafood that is brought into Kesennuma all year round comprises of tuna, swordfish and shark, while seasonal catch includes bonito (katsuo), pacific saury (sanma) and a variety of shellfish. Kesennuma is particularly famous for its shark-related products, and the sharks sold at the fish market are processed in a way so that no parts of the fish are wasted. Products include shark fin, fish paste products, shark skin leather and health supplements.
A long observation deck runs the length of the fish market on the second floor, offering visitors a view of the action, as the general public is not allowed into the auction space on the ground floor. There is one section for large fish like shark and tuna and one section for smaller fish and shellfish. Access to the observation deck is free of charge and does not require any reservations.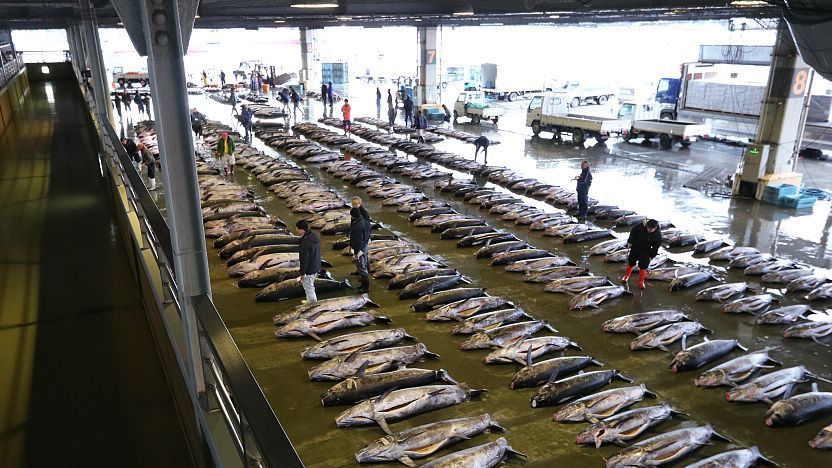 Adjacent to the fish market is the Umi no Ichi, a two-story commercial complex which houses restaurants, souvenir, produce and seafood shops, a shark museum, ice aquarium and a tourist information center. It is connected to the fish market by a bridge which links to the market's observation deck.
The Shark Museum can be found on the second floor of Umi no Ichi. Inside, half of the space is devoted to displaying archived memories of the town before and during the 2011 Tsunami, and the task of reconstructing the town and lives of people, while the other half is about fishing as one of the main livelihoods of the people in Kesennuma and general information about various kinds of sharks. The Ice Aquarium features fish that can be caught in the local seas frozen in blocks of ice.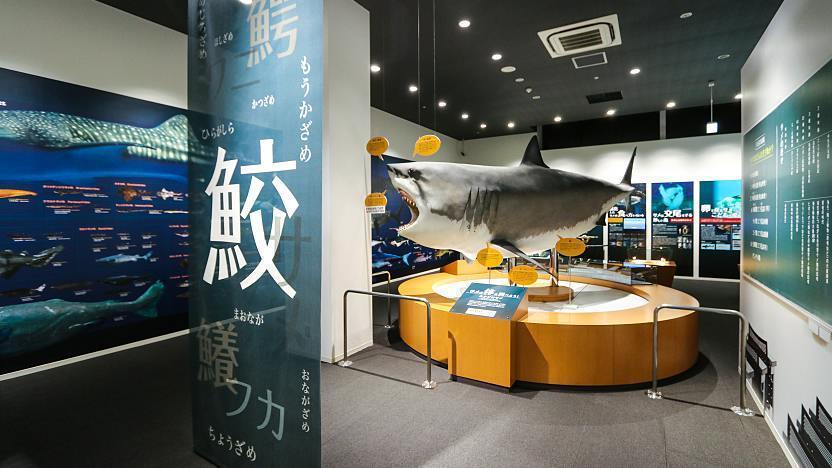 Kesennuma's fish market can be reached in ten minutes from Kesennuma Station by the city's loop bus (200 yen one way, departures every 1-2 hours). Get off at Umi-no-ichi-mae (海の市前) bus stop in front of the market. Alternatively, the market can be reached from the station on foot in about 30-40 minutes.
How to get to and around Kesennuma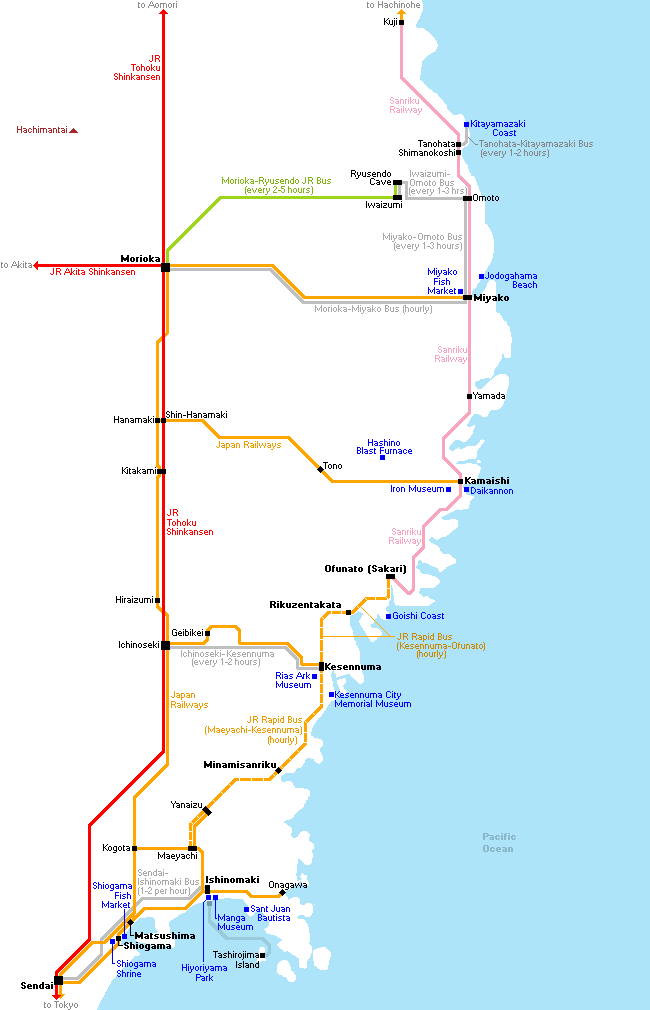 Umi no Ichi
Hours
Shops: 8:00 to 18:00 (until 17:00 from October to April)
Restaurants: typically 11:00 to 15:00, some have longer hours
Shark Museum and Ice Aquarium: 9:00 to 18:00 (entry until 17:00 from October to April)
Closed
Occasional closing days (usually two Wednesdays per month) from January to June, no closing days from July to December
Admission
Shark Museum and Ice Aquarium: 500 yen each or 900 yen for both
Questions? Ask in our forum.