Iwate Tsunami Memorial
Excellent museum about the 2011 tsunami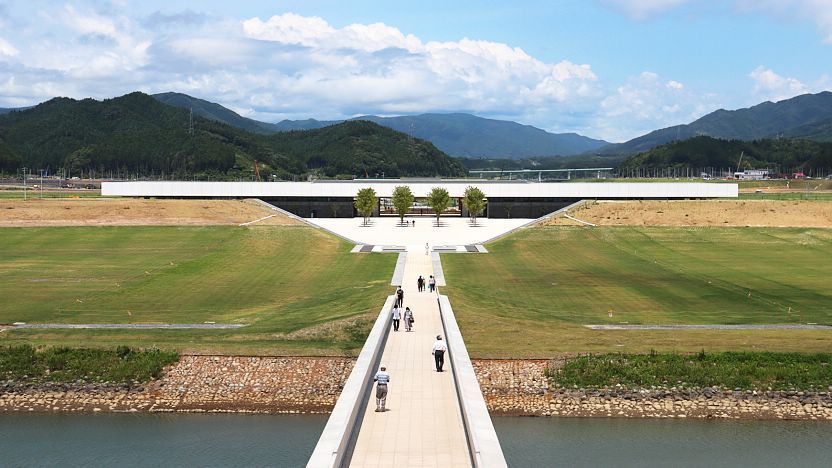 The Iwate Tsunami Memorial (いわてTSUNAMIメモリアル) is a museum about the 2011 tsunami. It stands near the waterfront of Rikuzentakata and includes a spacious park and the city's famous Miracle Pine. It was opened in September 2019 and also serves as a Michi-no-eki road side station.
The museum occupies half of a long, elegant building, while a large souvenir shop occupies the other half. The museum is well done and entirely bilingual in Japanese and English. Besides covering the 2011 tsunami in detail, it also explains the science behind tsunami, past tsunami that visited the Sanriku Coast and natural disasters in Japan in general. There are also a replica of a disaster management office, a section about lessons to learn and two theaters with videos about the tsunami's destruction and how people have faced the disaster.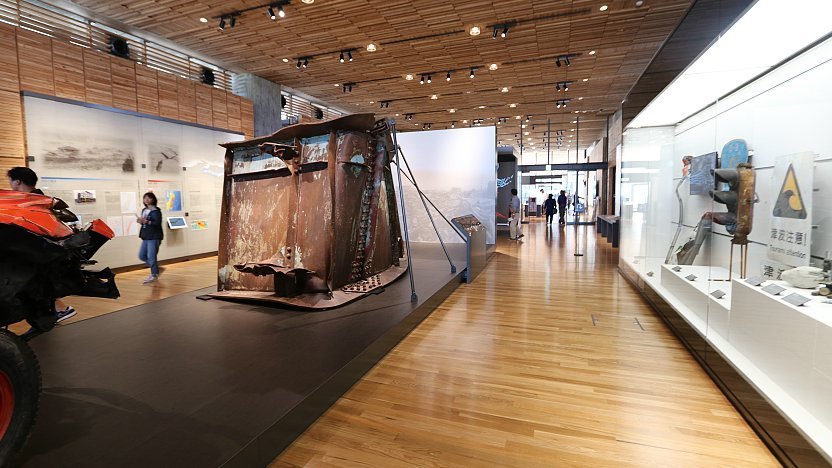 A spacious park extends from the museum to the seawall which was reconstructed 12 meters tall to protect Rikuzentakata from future tsunami. The park occupies much of what used to be the Takata Matsubara, a forest of tens of thousands of pine trees, which was destroyed by the tsunami. The park extends all the way to the Miracle Pine, the only tree which initially survived the tsunami but later died due to salt toxicity and was made into a permanent monument.
On the opposite side, the park extends to the ruined buildings of the former Michi-no-eki roadside station which were severely damaged by the tsunami and also preserved for visitors to view from the outside.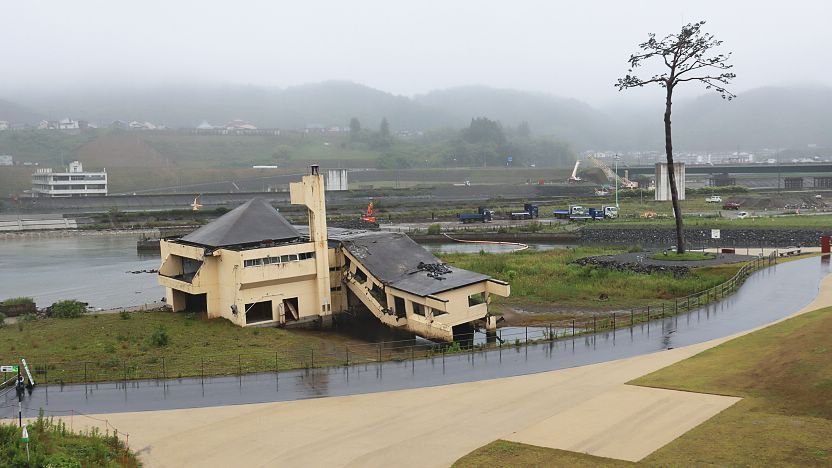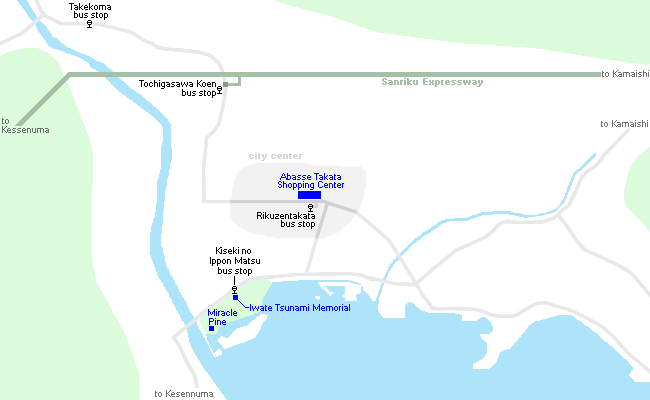 The "Kiseki no Ipponmatsu" bus stop along the JR Ofunato BRT bus line is located right in front of the Iwate Tsunami Memorial. Alternatively, it can be reached in a five minute bus ride (150 yen one way) or a 20 minute walk from the Rikuzentakata bus stop in the city center.
How to get to and around Rikuzentakata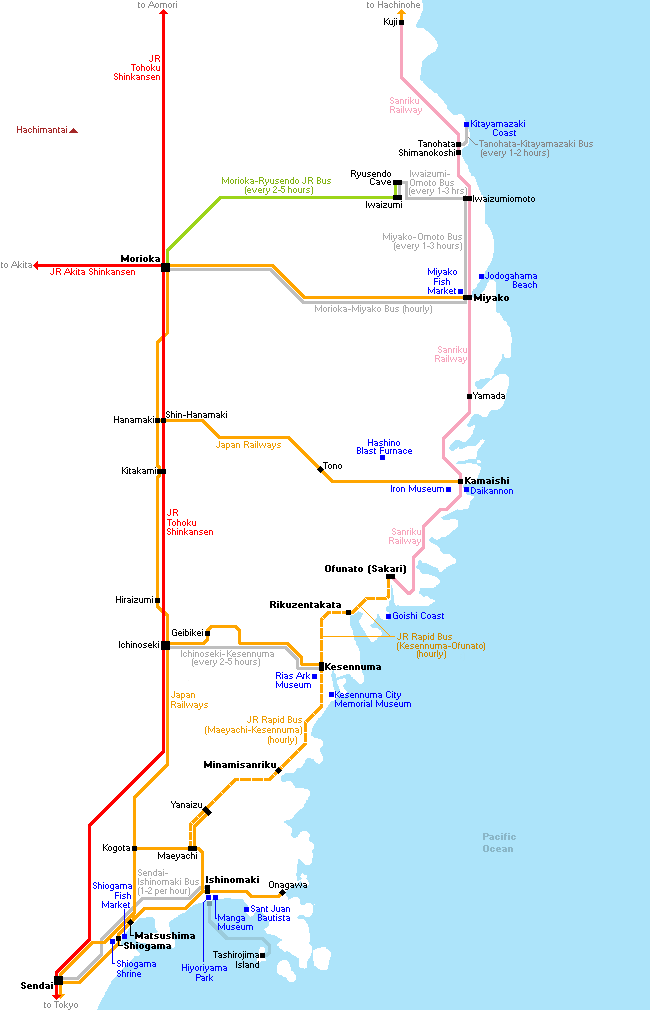 Hours
9:00 to 17:00 (entry until 16:30)
Closed
December 29 to January 3, and rare irregular closures for maintenance
Questions? Ask in our forum.