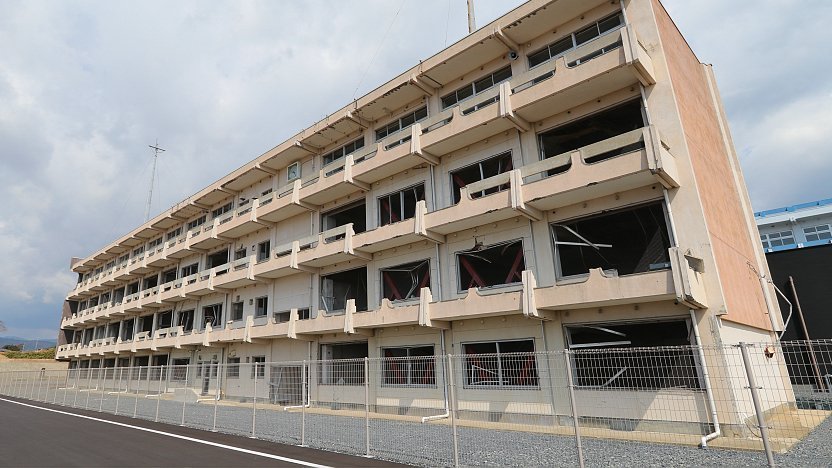 On March 11, 2011, the Kesennuma Koyo High School was damaged by the tsunami which submerged most of the 4-storey concrete building. Eight years later, the ruins of the school were reopened as the impressive Kesennuma City Memorial Museum (東日本大震災遺構・伝承館, Higashinihon Daishinsai Ikō Denshōkan) to serve as a memorial to the disaster and a reminder of the danger of tsunami.
The former high school stands eight kilometers south of Kesennuma's city center on a peninsula that was particularly badly hit by the tsunami, not far from Cape Iwaisaki. Thanks to good disaster preparations and periodic drills, all students and teachers who were at the school at the time of the earthquake survived the tsunami.
A visit starts in the newly built museum complex adjacent to the former school with a sobering 20 minute video about the events of March 11. Visitors then enter the former school buildings where several rooms have been preserved in the state they were left after the tsunami, including a class room on the building's third floor where an entire car remains deposited. The complex also contains the ruins of the former gymnasium which can only be viewed from the outside and some photo galleries.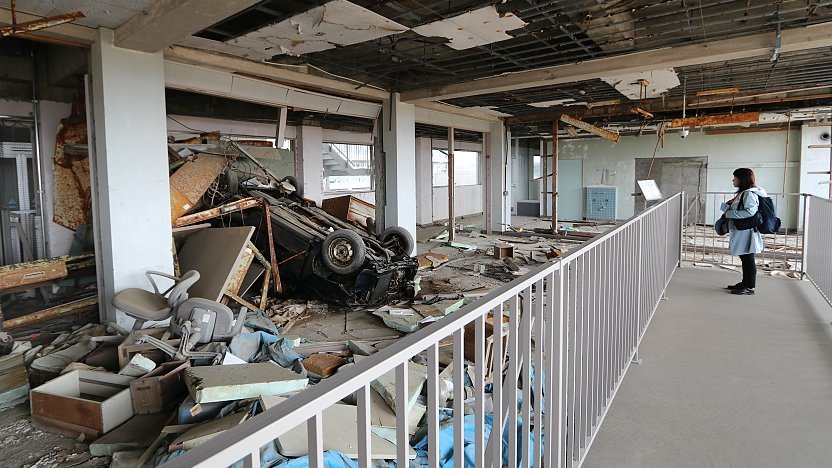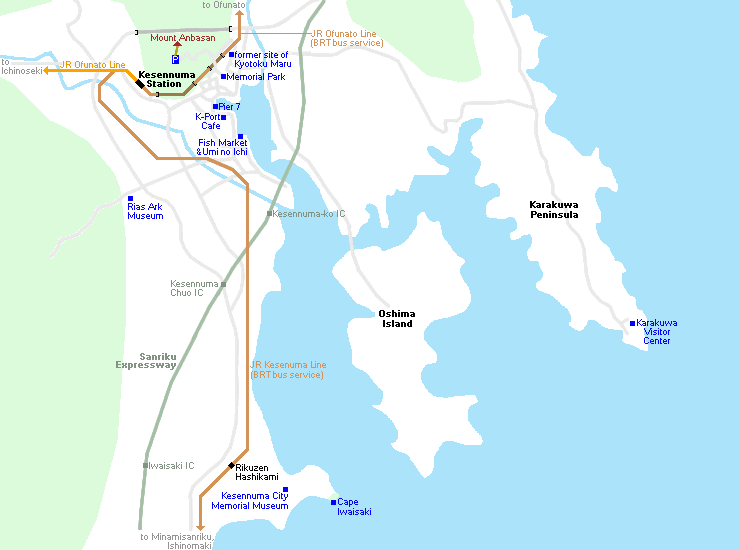 By bus
The Kesennuma City Memorial Museum can be reached in a 20 minute walk from Rikuzen-Hashikami bus stop along the JR Kesennuma BRT Line. From Kesennuma Station, the bus ride takes 25 minute and cost 240 yen one way and is covered by the Japan Rail Pass and regional JR passes that cover the Tohoku Region. There are typically about two buses per hour. Scenic Cape Iwaisaki is located a further 15 minute walk from the school at the tip of the peninsula.
By car
Visitors arriving by car can use a large free parking lot in front of the museum which is reached in a 20 minute drive south of Kesennuma's city center.
How to get to and around Kesennuma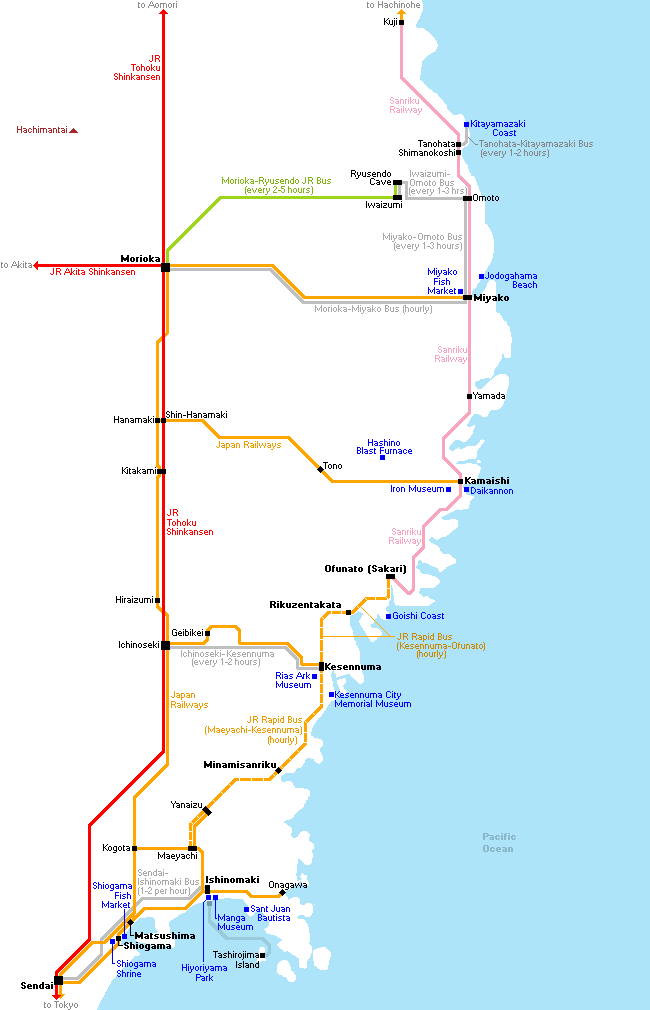 Hours
9:30 to 17:00 (until 16:00 from October to March)
Admission ends one hour before closing time.
Closed
Mondays (or following day if Monday is a
national holiday
), days after national holidays (except weekends and during
Golden Week
), December 29 to January 4; the museum is always open on the 11th of each month, September 1 (Japan's Disaster Preparedness Day) and November 5 (World Tsunami Awareness Day)
Typical Visit Duration
60-90 minutes
Questions? Ask in our forum.