Ishinomori Manga Museum
Commemorating manga artist Ishinomori Shotaro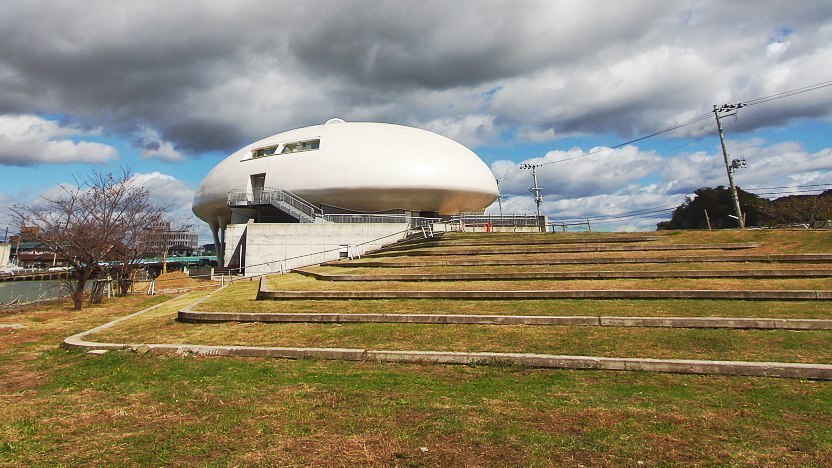 The Ishinomori Manga Museum (石ノ森萬画館, Ishinomori Mangakan, aka Ishinomori Mangattan Museum) is an art museum in Ishinomaki City that is dedicated to the manga artist Ishinomori Shotaro. Ishinomori (1938-1998) was a prolific artist who created several dozen influential manga series including Cyborg 009 and Kamen Rider. His work essentially pioneered the super powered and transforming ranger manga genres, and new adaptations of his series are still produced for TV and turned into movies today. He used to reside in Ishinomaki.
The museum displays a collection of comics, statues and artworks from his numerous manga series. Some of his creations are also displayed in the streets of Ishinomaki City, including several statues depicting characters from his manga series. His artworks furthermore decorate some trains in the Ishinomaki area as well as buildings of "Manga Island", a camping resort on nearby Tashiro Island.
The Manga Museum's modern, egg shaped building is located on an island in the mouth of the Kyukitakamigawa River, where it lay right in the path of the 2011 tsunami. Much of the museum's collection was destroyed in the disaster, but the sturdy building itself survived more or less intact. After time consuming restoration works, the museum was fully reopened in 2013.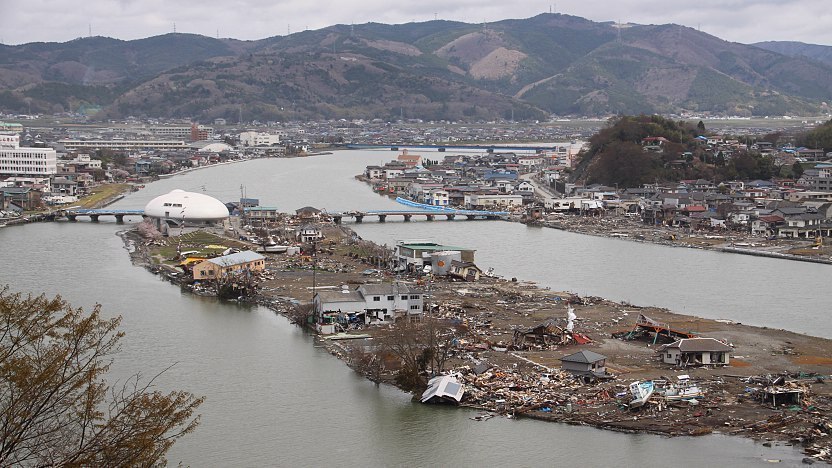 Hours
9:00 to 18:00 (until 17:00 December to February)
Admission ends 30 minutes before closing
Closed
Third Tuesday of every month (or every Tuesday from December to February)
Questions? Ask in our forum.