Hiyoriyama Park

Hilltop park in central Ishinomaki City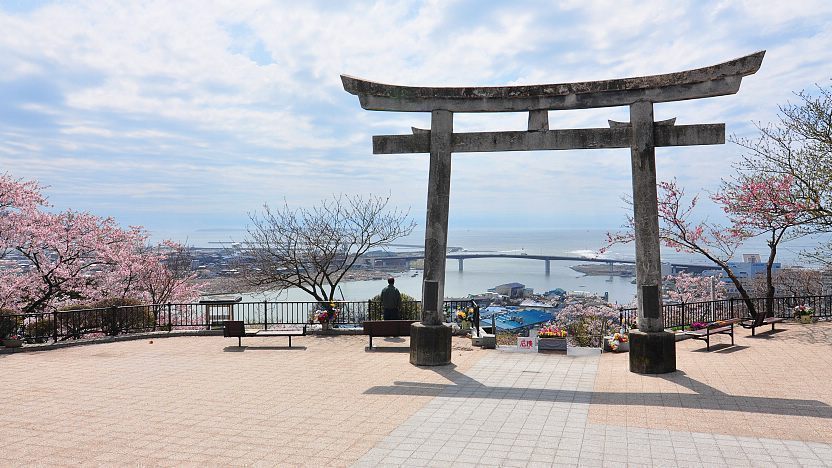 Hiyoriyama Park (日和山公園, Hiyoriyama Kōen) is a hilltop park in central Ishinomaki City. Situated 56 meters above sea level on the former Ishinomaki Castle grounds, the park enjoys commanding views out over the city including the Kitakami River Estuary and the waterfront districts along the coast of the Pacific Ocean. On a clear day it is even possible to see out as far as Matsushima and Zao. The park is also one of Ishinomaki's best cherry blossom spots with over 400 cherry trees planted along its slopes. These usually bloom from mid to late April.
At the entrance to the park is Kashima Shrine where merchants would visit to pray for safety before heading out to sea. From there a small network of walking paths lead around the grounds to several viewpoints, green spaces, and two long stairways that lead down the hillside to the lower city districts below. The famed poet Matsuo Basho once visited the park, and several monuments to him are situated around the grounds.
After the 2011 earthquake, Hiyoriyama Park served as a refuge from the tsunami. The waters, which rose nearly halfway up the hillside, laid waste to the waterfront districts below, and did significant damage to much of the riverfront on the other side of the park. Today the park offers visitors views of the affected areas that really allow one to appreciate the scale of the destruction and witness the progress of the recovery efforts.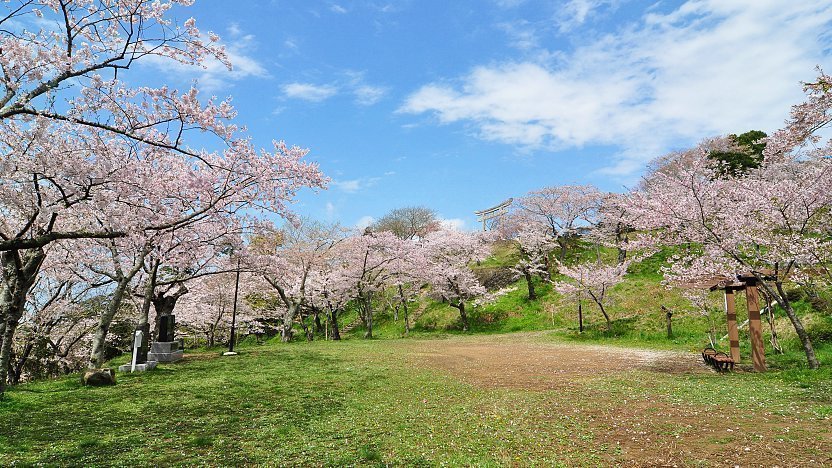 External Links and Resources