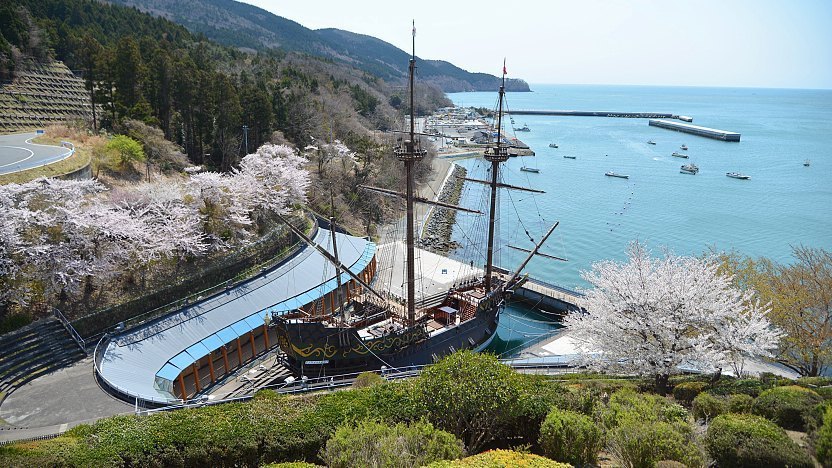 The Sant Juan Bautista (サン・ファン・バウティスタ, San Fan Bautisuta) is a replica of the Japan-built, Spanish style galleon that was constructed in Ishinomaki during the early Edo Period. The original ship was commissioned by Date Masamune, the feudal lord based in nearby Sendai, and embarked on two trans-Pacific journeys carrying diplomatic missions across to the ocean to Mexico on their way to the Vatican. These were to be some of the last diplomatic missions to depart before Japan entered its 200 year long period of isolation.
Visitors can board the replica ship and explore both above and below deck, where mannequins and good English signage describe the various parts of the ship, how they functioned, and the roles of the sailors, merchants, samurai, and several dozen Spaniards and Portuguese sailors that embarked with the ship on its voyages.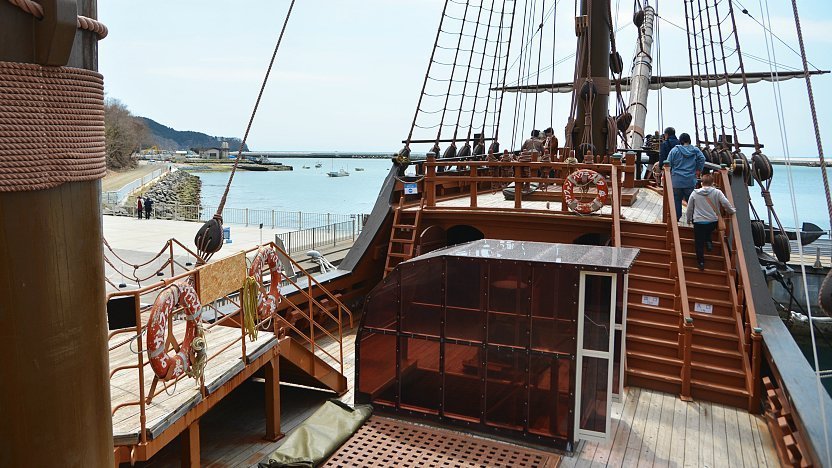 In addition, there is a museum building with excellent displays and an interesting motion simulator video that explain the history of the ship, details of its construction, and how its creation and diplomatic mission fit into the greater framework of Japan during the Age of Exploration.
During the 2011 Tsunami, the Sant Juan Bautista remained moored to its pier and only suffered moderate damage. However, the lower floor of the museum was completely flooded and it and the Sant Juan Bautista remained closed for repair work until late 2013.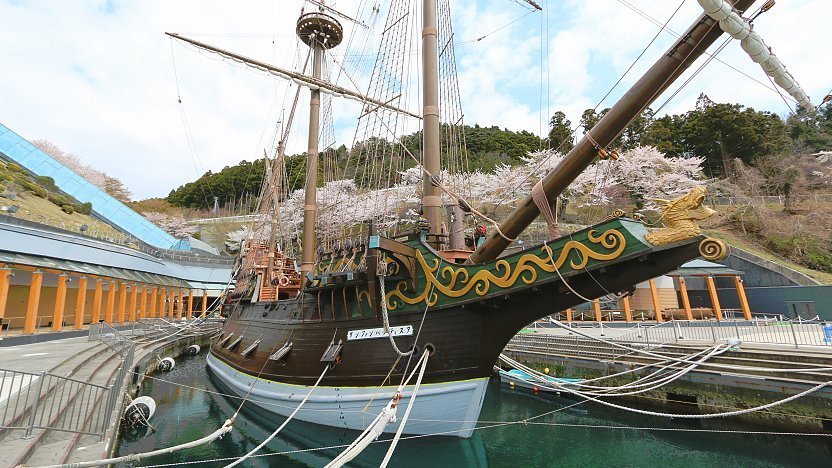 One bus every two hours connects Ishinomaki Station with the Sant Juan Bautista. On weekends, buses serve the Sant Juan Park bus stop (サン ファンパーク, 35 minutes, 430 yen one way) in front of the museum while on weekdays, the closest bus stop is Shiomidai Koen Iriguchi (汐見台公園入口, 30 minutes, 420 yen one way), a ten minute walk from the museum.
How to get to and around Ishinomaki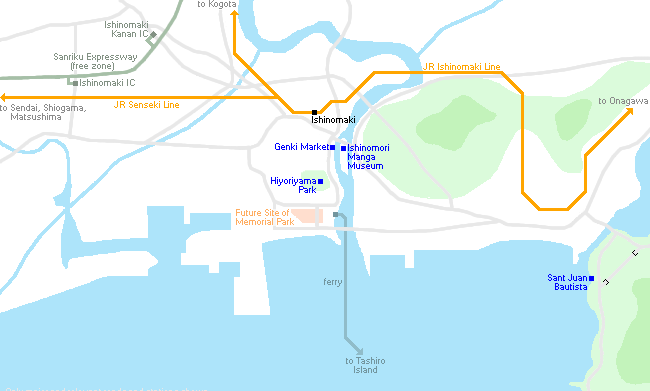 Hours
9:30 to 16:30 (entry until 16:00)
External Links and Resources