Sant Juan Bautista Museum
About a locally built Spanish-style galleon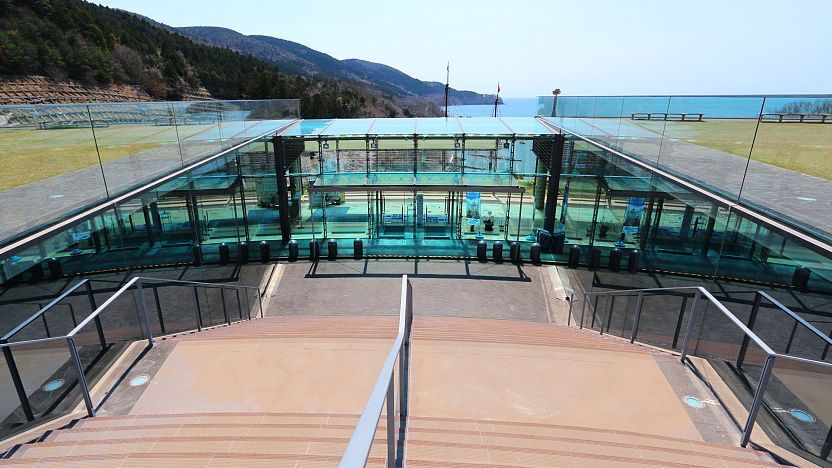 The Sant Juan Bautista Museum (サン・ファン館, San Fuan Kan) outside central Ishinomaki is devoted to and named after the Japan-built, Spanish-style galleon that was constructed here in 1600s. The original ship was commissioned by Date Masamune, the feudal lord based in nearby Sendai, and embarked on two trans-Pacific journeys carrying diplomatic missions across to the ocean to Mexico on their way to the Vatican. These were to be some of the last diplomatic missions to depart before Japan entered its 200 year long period of isolation.
The museum offers excellent displays and an interesting motion simulator video that explain the history of the ship, details of its construction, and how its creation and diplomatic mission fit into the greater framework of Japan during the Age of Exploration. A replica of the Sant Juan Bautista used to be anchored in the sea in front of the museum; however, due to its deteriorated state it was removed in 2021. A replacement is currently being constructed.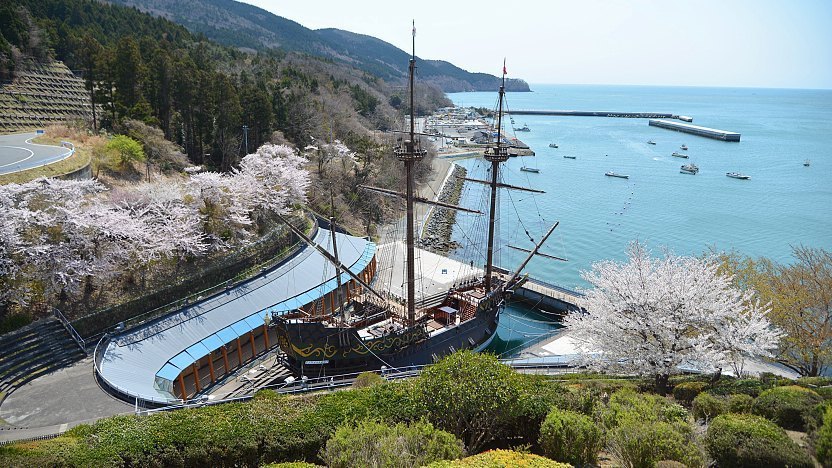 The easiest way to access the Sant Juan Bautista Museum without a car is to take a train to Watanoha Station (10 minutes, 210 yen one way from Ishinomaki Station, one train every 1-2 hours) from where the museum can be reached in about 30 minutes on foot or in a short taxi ride (about 1000 yen one way). From central Ishinomaki, the museum can be accessed in about 20 minutes by car or taxi. The taxi fare is about 3000 yen one way.
How to get to and around Ishinomaki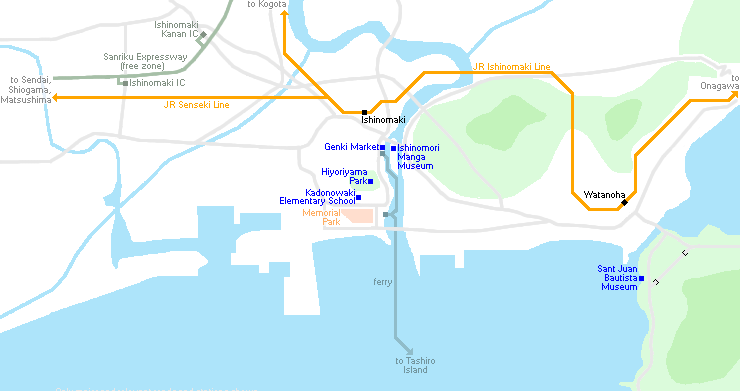 Closed
Closed for renovations until 2024 or 2025
Questions? Ask in our forum.