Onagawa
Port town badly hit by the tsunami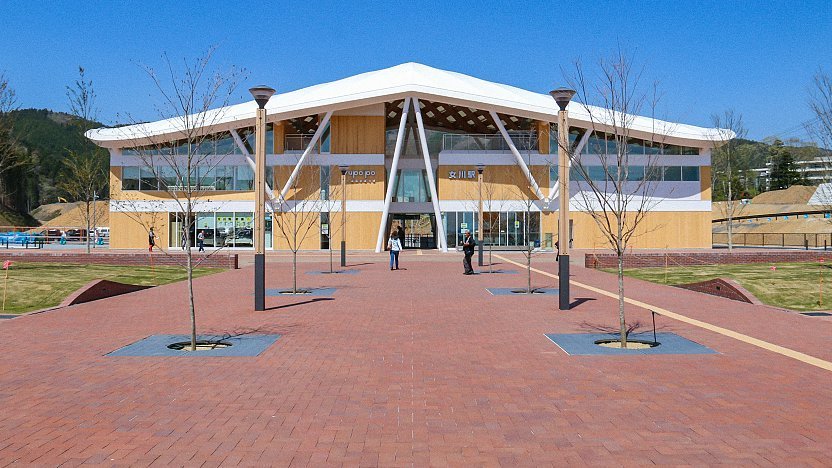 Onagawa (女川) is a small fishing town along the Sanriku Coast known for its bountiful seafood like oysters, scallops, pacific saury and salmon. The coastal town sits at the mouth of Onagawa Bay and was badly affected by the 2011 tsunami, which killed about an eighth of the town's population and destroyed more than half of the town's buildings.
Onagawa has been undergoing extensive reconstruction work, including the moving of buildings further inland as well as raising the height of the entire town center by more than five meters. The train station and the shopping promenade in front of it have been completed, as well as a waterfront memorial park. As a reminder of the disaster, the park is built around a former police station building that was overturned by the tsunami.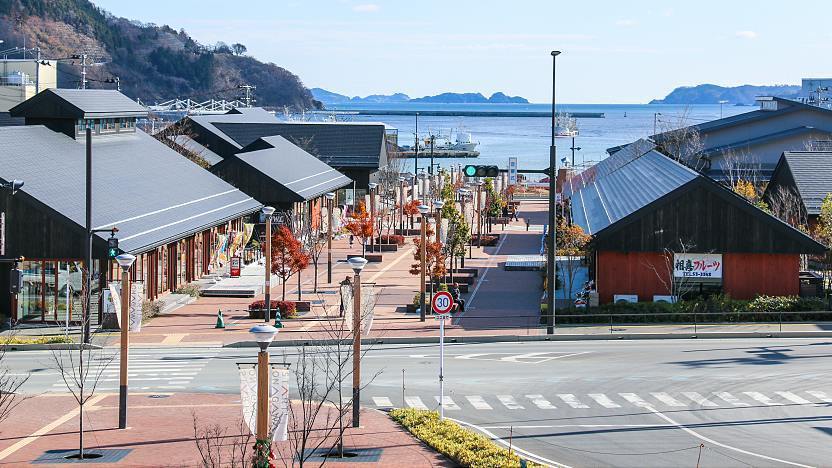 Completed in 2015, four years after the disaster, Onagawa Station is a new symbol of the town. Designed by architect Ban Shigeru, who is known for his work in disaster-hit areas, the station features a public bath, Onagawa Yupoppo, on the second floor. There is also a free foot bath at the entrance of the station as well as a sheltered rest area.
A brick promenade, the Seapal Pier Onagawa, leads from the station towards the waterfront and is lined with shops, restaurants and a small fish market, Hama Terrace, near the waterfront. The spacious layout and consistent design remind one a little of an outlet mall but instead of discount-branded apparel, visitors can purchase local handicraft and produce as well as eat local dishes and seafood.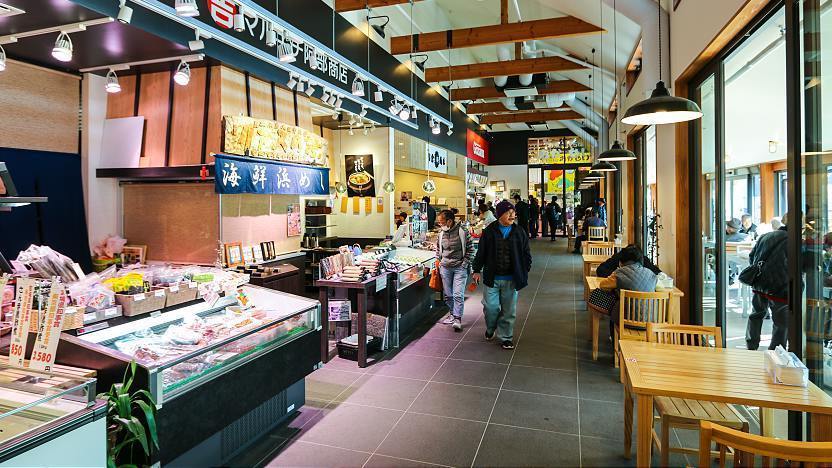 Onagawa Onsen Yupoppo
Hours
9:00 to 21:00 (entry until 20:30).
Closed
Third Wednesday of each month (or next day if that Wednesday is a
national holiday
)
Seapal Pier Onagawa
Hours
Shops: typically 9:00 to 17:00
Restaurants: typically 17:00 to 22:00, some are also open for lunch and during daytime
Closed
Varies depending on shop. Many close on Monday, Tuesday or Wednesday
Questions? Ask in our forum.