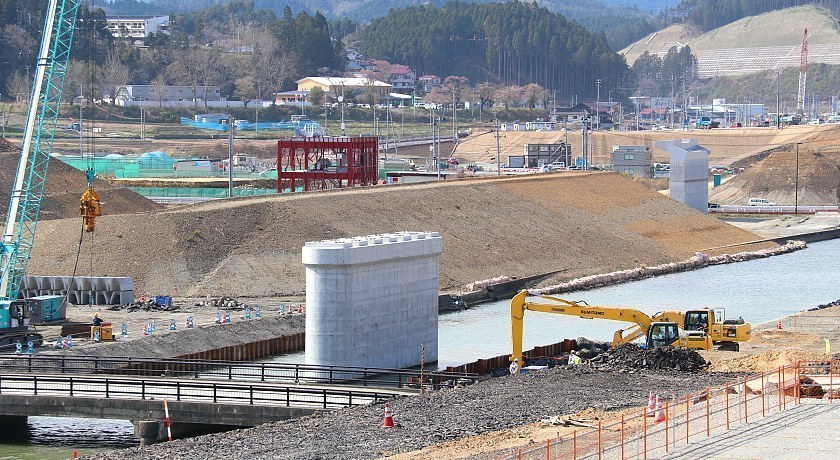 Minamisanriku (南三陸) has been hit repeatedly by tsunami over the past centuries, including a major one in 1960. But despite all the awareness and precautions, the 2011 Tsunami hit the town on an unprecedented scale, quickly overrunning the seawalls and sweeping through the center leaving nothing but foundations and broken buildings in its wake. Many of the town's evacuation zones were inundated by the water, and a large number of citizens were lost to the waves.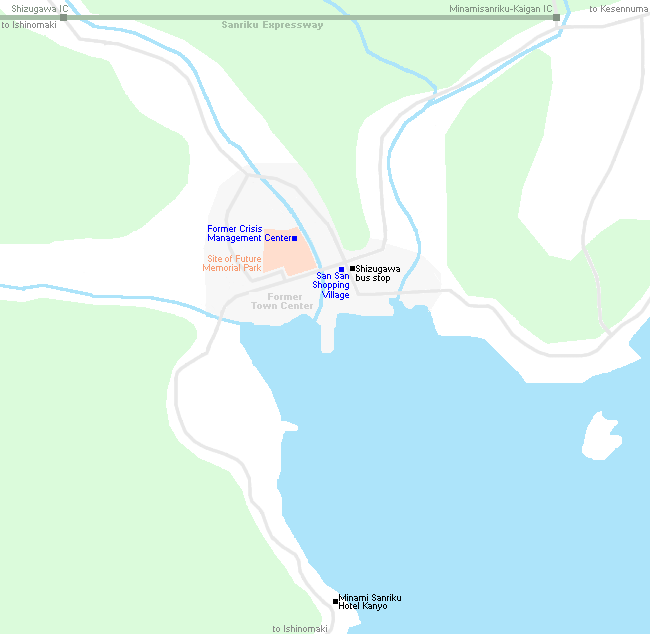 Since the disaster, the rubble has been cleared away, and the level of the former city center has been elevated by over ten meters. Only a few buildings have been left standing. One of these is the gutted, red skeleton of Minamisanriku's Crisis Management Center, which has become a symbol of the town and a makeshift shrine to those who died and the heroic city workers who broadcast emergency messages from the building until they were overrun by the waves.
In 2012, the San San Shopping Village, a recovery market of about 30 shops and restaurants was set up in temporary buildings two kilometers inland, serving both locals and tourists. At the end of 2016, the market was closed and reopen permanently in a new location on elevated land closer to the coast in March 2017. Several of the restaurants offer local seafood dishes.
A memorial park is scheduled to open in Minamisanriku's former town center in autumn 2020.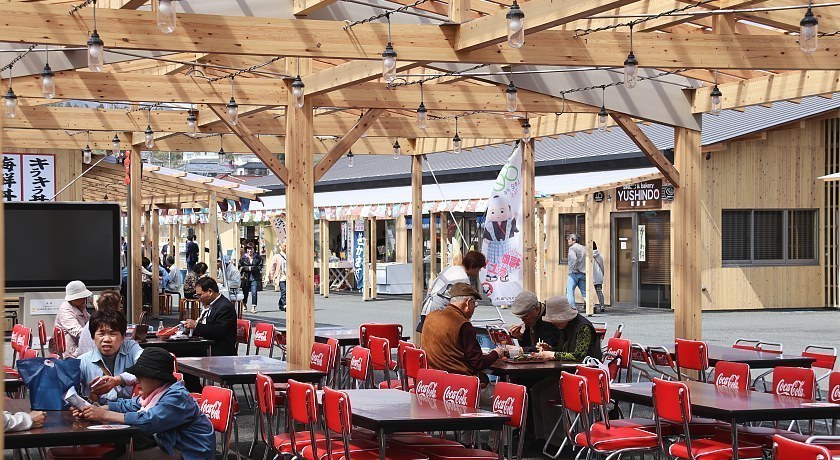 Tours and travel services