Miyako Fish Market
Public market for fresh seafood and produce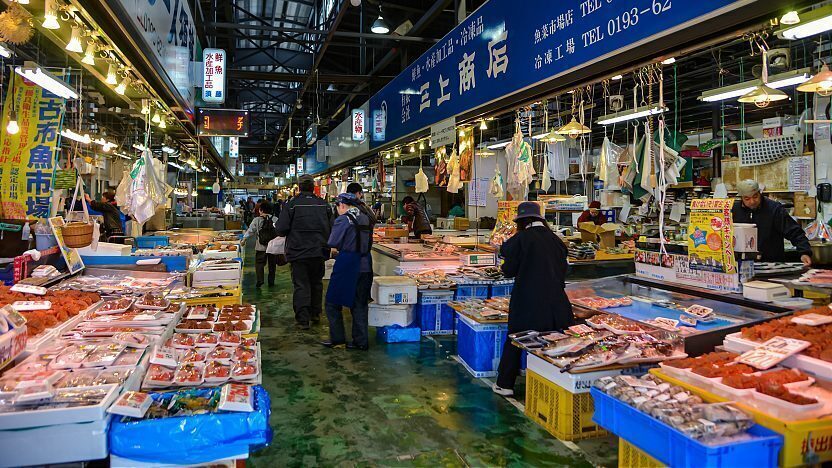 Miyako City is home to a vibrant fishing industry that harvests a large variety of seafood from the waters along the Sanriku Coast. The Miyako Fish Market (宮古市魚菜市場, Miyako-shi Gyosai Ichiba) is one of the city's public markets. Due to its inland location, it escaped direct damage by the 2011 Tsunami.
The market is packed tightly with rows of vendors selling all sorts of fish, seafood, vegetables and fruits. Much of the seafood is freshly brought in from Miyako Port, and includes local specialties such as salmon, crab, abalone, uni and seaweed, which are sold at very reasonable prices. In addition to the larger stalls, the market reserves one section to local farmer families to directly sell their produce to market visitors.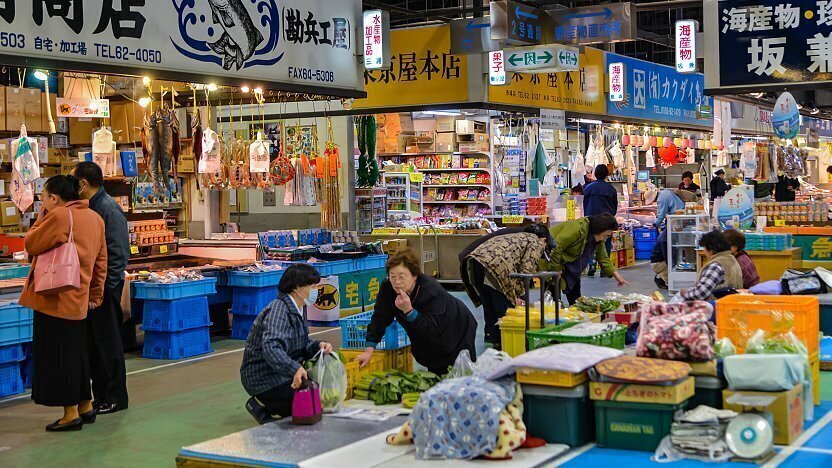 Questions? Ask in our forum.