Kamaishi Daikannon
Roughly 50 meter tall statue of Kannon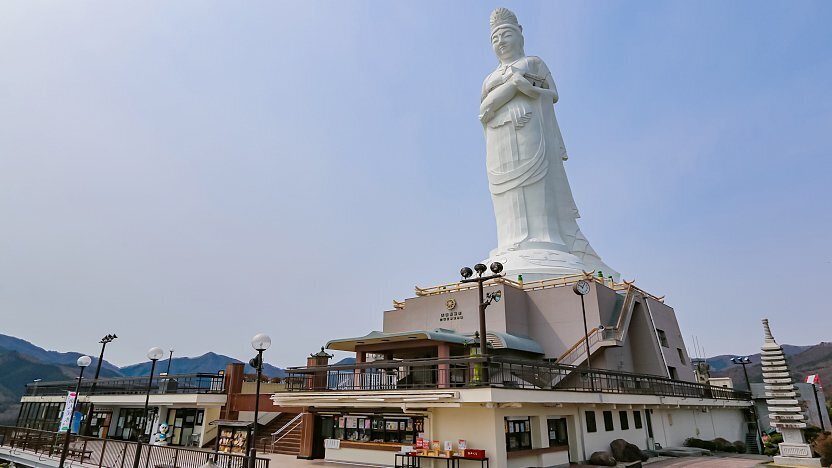 The Kamaishi Daikannon (釜石大観音) is a 48.5 meter tall, white statue depicting Kannon, the Buddhist goddess of mercy. Completed in 1970 on a peninsula south of central Kamaishi, the Daikannon holds a fish and stands facing out to sea in order to watch over Kamaishi's sailors and ensure that they have a bountiful catch.
For a small fee, visitors may enter the statue and climb up through the interior, past statues of the Seven Lucky Gods, to an observation deck formed by the fish held in the Daikannon's arms. From there you have beautiful panoramic views out over Kamaishi Bay.
The base of the statue is a temple, and around the temple are several points from where to view the statue. A separate temple building in Indian and Sri Lankan style stands nearby the statue. It enshrines the Buddha's ashes and exhibits statues of the founders of the various sects of Japanese Buddhism in its basement.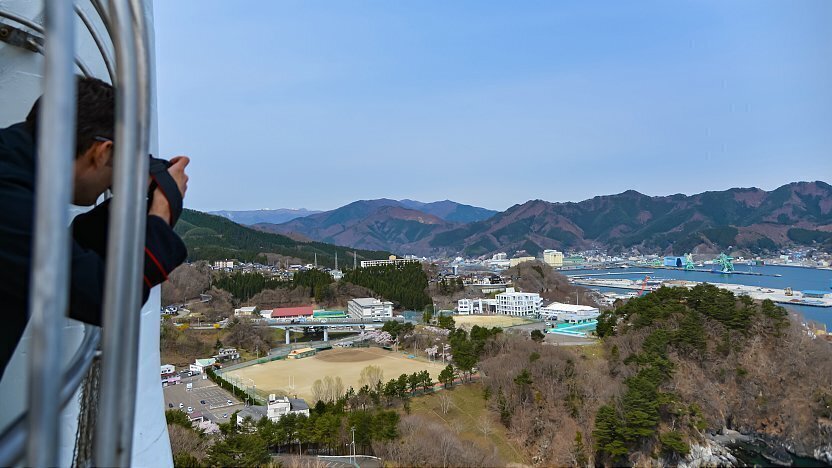 Questions? Ask in our forum.