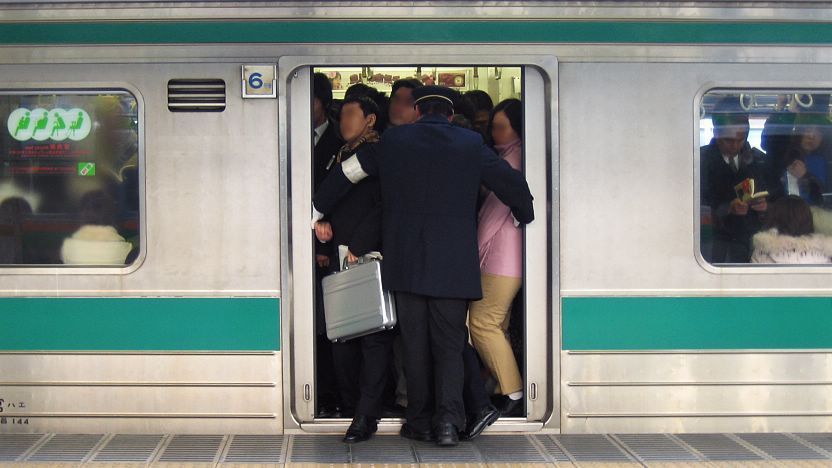 The weekday rush hours peak between 8am and 9am in the morning, and shortly after 5pm in the evening; however, morning rush hours tend to be more concentrated and heavier than evening rush hours. Rush hours are most extreme in Tokyo, but can also be pretty heavy in Japan's other major cities. There are no business rush hours on weekends and on public holidays.
During the morning rush hours, the traffic volume on certain urban and suburban trains is so intense that passengers are pressed against each other to a degree that they are unable to move. In railway stations, passenger streams have to be neatly organized by signs, lanes and station personnel in order to keep everybody moving. It is recommended to avoid the morning rush hours if possible, especially when traveling with luggage or small children.
Questions? Ask in our forum.