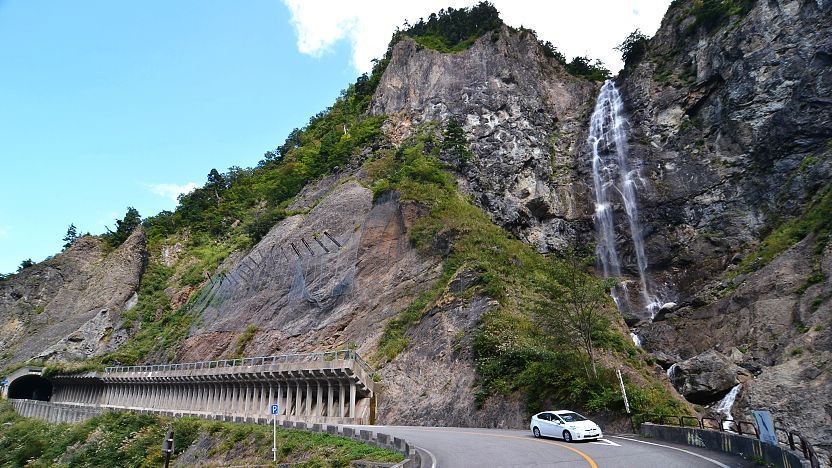 Renting a car is an option worth considering if you plan to explore rural Japan where public transportation can be both inconvenient and infrequent. A rental car can also be an economical alternative when traveling in groups or can make traveling with a lot of luggage easier.
On the other hand, a car is usually unnecessary or even burdensome for exploring Japan's big cities, where it is not recommended. Traffic in large cities tends to be heavy, orientation difficult, and parking inconvenient and expensive. Public transportation, such as trains, subways, buses and taxis are generally a better choice in metropolitan areas.
Also see our pages on driving in Japan and Japanese highways.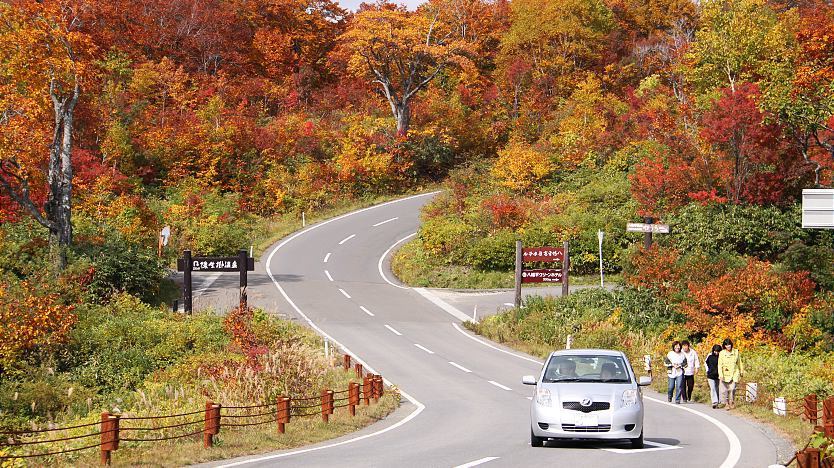 Requirements
The minimum age for driving in Japan is 18 years, and you will need a Japanese driver's license or an International Driving Permit (IDP) in order to rent and drive a car.
International driving permits are not issued in Japan and should be obtained in your home country in advance. They are usually issued through your country's national automobile association for a small fee. Foreigners can drive in Japan with a recognized international driving permit for a maximum of one year. Japan recognizes only permits based on the 1949 Geneva Convention, which are issued by a large number of countries.
Belgium, France, Germany, Monaco, Switzerland and Taiwan do not issue permits based on the 1949 Geneva Convention, but instead have a separate agreement that allows drivers from these countries to drive in Japan for up to one year with an official Japanese translation of their driver's license. A translation can be obtained from the Japan Automobile Federation (JAF), through Driving-Japan (use voucher code "JapanGuide22" for a 5 EUR discount) or from some of the respective countries' consulates in Japan.
People from other countries whose international driving permits are not recognized by Japan, must obtain a Japanese driver's license in order to drive in Japan.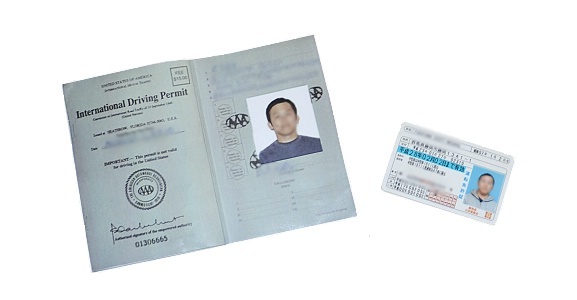 Rental companies
Japan's leading car rental companies are Toyota Rentacar, Nippon Rentacar, Orix Rentacar, Times Car Rental (formerly known as Mazda Rentacar), Nissan Rentacar and Ekiren. Each operates hundreds of outlets across Japan, offering cars in all sizes and, in some cases, large vans, buses and RVs. These days, most companies have English online reservation systems or a phone number for reservations in English.
There are also a few independent reservation websites for foreign tourists that contract with one or more of the above rental companies. These include rentalcars.com and ToCoo! Travel which allow for English online reservations for multiple rental companies.
International car rental companies such as Budget, Avis and Hertz also offer car rental in Japan; however, they typically cooperate with one of the leading Japanese car rental companies rather than operating outlets themselves, and their rates are not usually very competitive.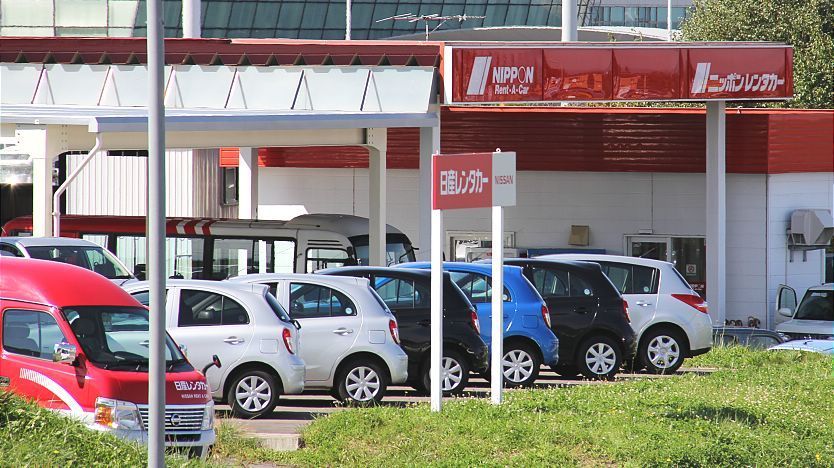 Rates
Typical rental fees are around 5,000 yen per 24-hour period for a sub-compact car, 7,500 yen for compact cars, 10,000 yen for mid sized cars, 15,000 yen for full sized cars and 20,000 yen for vans. Rates are sometimes increased during peak seasons, especially in Hokkaido. Many companies also offer rates for short rentals of up to 6 or 12 hours. In rare cases, fees are calculated based on calendar days (midnight to midnight) rather than 24-hour periods.
Above prices usually include unlimited mileage, taxes and a mandatory minimum insurance fee of 1,000 yen per day that covers damage, injury and liability, but does not cover non-operation fees resulting from damage to the car. Cars are supposed to be returned with a full tank of gasoline, however, some outlets offer reasonable rates for re-tanking cars at the outlet. Payment can be made by credit card or sometimes by cash.
Most rental car outlets allow cars to be dropped off in a different location. If the drop-off location is relatively close, some companies will not charge any additional fee, but if the location is further away, a drop-off fee will be charged. Details depend on each company, but the fees tend to be quite high for large distances, e.g. they can be several 10,000 yen for a Tokyo car to be dropped off in Kyoto. Note that most companies do not allow cars rented inside of Hokkaido to be dropped off outside of Hokkaido and vice versa.
A variety of supplemental options can be rented with your car such as child seats and snow tires, although snow tires are free of charge in snowy regions of Japan during winter.
Car ferries
Car ferries are numerous in the island country of Japan. While it is relatively inexpensive to bring cars onto short-distance ferries (e.g. to Sakurajima or between Kumamoto and the Shimabara Peninsula); they can be very expensive on medium to long distances (e.g. to Rishiri, Rebun, Sado or Yakushima). In such cases it can be more economical to rent a separate car on the other side.
Winter driving
Many regions of central and northern Japan get covered in large amounts of snow during the winter months, which can result in roads being covered by snow or ice. Snow tires are provided by default when renting a car in snowy regions. Foreign tourists without winter driving experience should avoid renting a car in areas where there is a risk of encountering winter driving conditions.
GPS navigation
Most rental cars come with a GPS navigation system built into the dash. The systems in some vehicles can be set to display the map and menus and to read directions in English, however English capable systems are not available from every rental company or outlet. Whether the GPS system is in English or not, most users will find it easiest to input destinations by their phone number.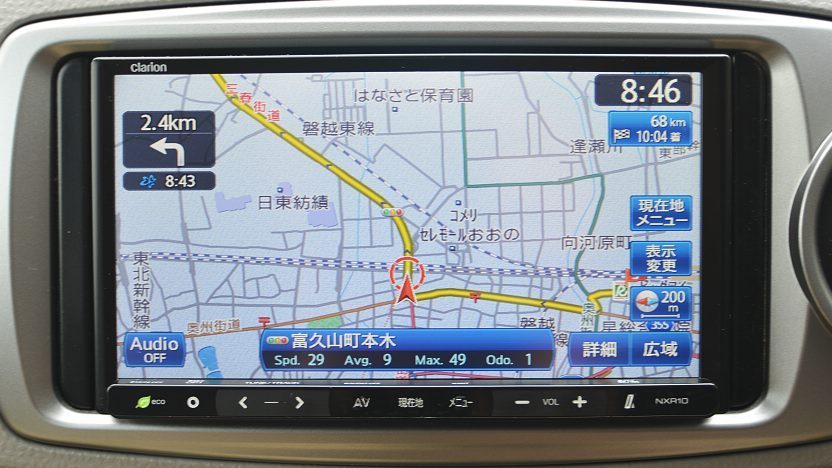 Gas stations
Gas stations are found all across Japan. They traditionally provide full service, although self service stations have greatly increased over recent years. Many gas stations close during the night, while others are open 24 hours. A liter of regular gasoline costs roughly 160 yen (as of January 2023). High octane gas and diesel are also widely available. Payment is possible by credit card or cash.
Getting gas at a full service (フル) station requires some simple Japanese. When you pull into the station, an attendant may direct you to a stall. Park, open your window and shut off your car. Tell the attendant what kind of gas (e.g. "regular"), how much (e.g. "mantan" for full tank) and how you will pay (e.g. "credit card"). He may give you a wet towel to clean your dash or ask to take your garbage. When finished he may ask which direction you wish to leave and then direct you out into traffic.
Self service (セルフ) stations provide only Japanese language menus. If in trouble, an attendant should be present and able to help you. Note that when paying by cash, the change machine is often a separate machine or inside the gas station building.
Rental cars are supposed to be returned with a full tank of gasoline, however, some outlets offer reasonable rates for re-tanking cars at the outlet. When returning a car with full tank, some outlets may ask you to provide the receipt from the gas station as proof.
Parking
Parking in the center of large cities is very expensive, costing several hundreds of yen per hour. Fees decrease with the size of the city and the distance to the city center. In small towns and in the countryside, parking is often free. Parking lots in national parks or near tourist attractions sometimes charge a flat fee (typically 200 to 500 yen per use). Urban hotels usually provide parking for their guests at a flat rate (typically 1000 yen per night), while hotels outside the large cities usually offer free parking.
Besides standard parking lots, you may encounter a few unique types of parking lots in Japan. The first are elevator parking lots in which cars are stored in towers. Drivers are directed to park their car onto a lift, which will automatically store the car in the tower. When coming back, the car will be fetched by the lift and returned to you.
The second unique type of parking lot uses low barriers underneath the cars which raise up to physically block in each individual vehicle. Once you have paid your parking fee (either at a central payment machine or at the parking space), the barrier lowers and you can safely drive away. This type of parking lot is usually seen around small urban lots.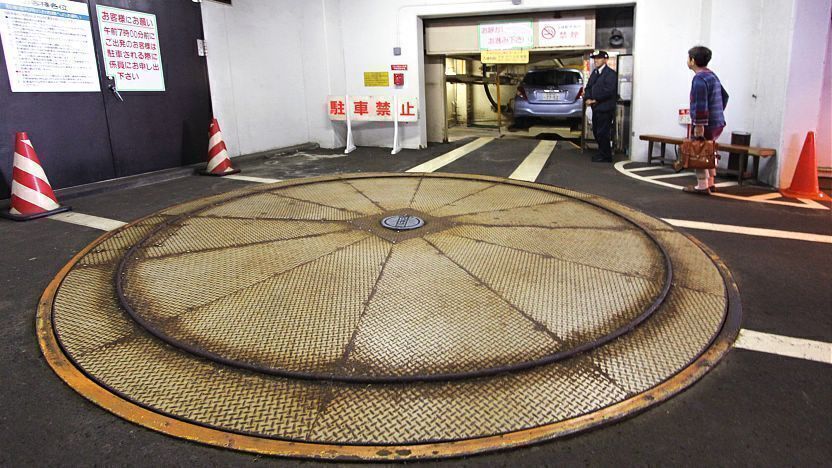 Questions? Ask in our forum.