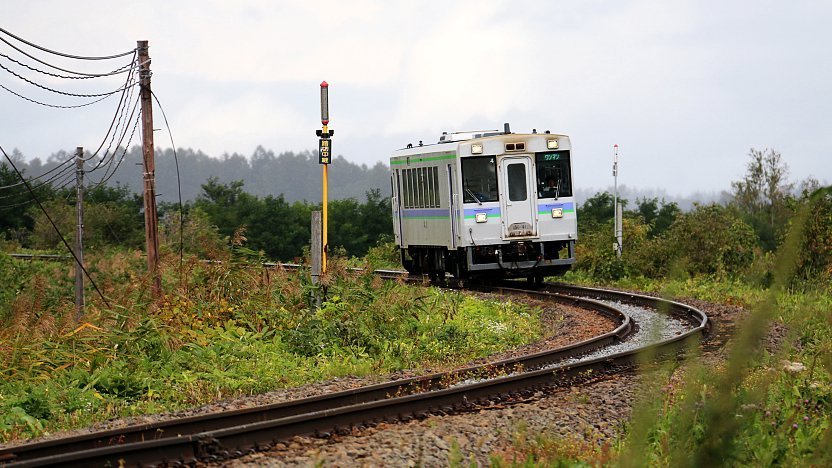 The Seishun Juhachi Kippu (青春18きっぷ, meaning something like "Youthful 18 Ticket") is a seasonally available railway ticket, which gives you five days of unlimited, nationwide travel on local and rapid JR (Japan Railways) trains for only 12,050 yen, or 2,410 yen per day!
Availability
The Seishun 18 Kippu is only available three times a year during school holiday seasons, as shown in the table below:
| | | |
| --- | --- | --- |
| Period | Valid | On Sale |
| Spring | March 1 to April 10 | February 20 to March 31 |
| Summer | July 20 to September 10 | July 1 to August 31 |
| Winter | December 10 to January 10 | December 1 to December 31 |
Eligibility
Despite its name, the Seishun 18 Kippu can be used by people of all ages. It is available to foreign tourists as well as Japanese and foreign residents of Japan. But there is no child fare.
Use
Where is it sold?
The Seishun 18 Kippu can be bought at most JR stations across Japan. Consult the table above for the dates during which the ticket is on sale.
What does the ticket look like?
The ticket is one small card with five fields to be stamped on each day it is being used.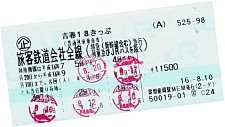 Can it be shared?
The Seishun 18 Kippu is a non-personal, transferable ticket, meaning that it can be used either by one person on five days or be shared by up to five different people. When sharing one ticket as a group, you always need to travel together, and each person uses up one of the ticket's five days of validity. Some examples on how the ticket can be used are listed below:
1 person uses it on 5 days (it can be a different person each day)
2 people share it on 2 days, and 1 person uses it on 1 day
3 people share it on 1 day, and 1 person uses it on 2 days
5 people share it on 1 day
etc.
How to use it?
You cannot use automatic gates with the Seishun 18 Kippu. Instead, you have to pass through the manned gates and show the ticket to the station staff. At the beginning of each day's usage, the station staff will stamp one of the five fields with a stamp showing the current date. If you travel in a group, one field will be stamped for each member in your group.
When is it valid?
The ticket is valid on five days during the period of validity (see table above). The days do not need to be consecutive. One day is defined as from midnight to midnight, except in the Tokyo and Osaka areas where the ticket is valid until the last train. In all other areas, when you are on board of a train at midnight, the ticket is valid up to the first station reached after midnight.
Which trains can be used?
The ticket is valid only on local trains (futsudensha/kakuekiteisha) and rapid trains (kaisoku), operated by Japan Railways (JR). Furthermore, it is valid on the JR ferry to Miyajima and the JR buses along the Sanriku Coast (Maeyachi - Kesennuma - Sakari). The Seishun 18 Kippu is not valid on express trains (kyuko), limited express trains (tokkyu) and the shinkansen.
There are a few exceptions:
There are a small number of JR trains which partially use the tracks of a different railway company. An additional fee has to be paid on such trains.
The ticket can generally not be used on limited express trains. However, there is a small number of exceptional sections where ticket holders are allowed to use non-reserved seats on limited express trains:
The ticket can generally not be used on non-JR trains. However, there is a small number of exceptions to enable ticket holders to access isolated JR lines:

Aoimori Railway between Aomori, Noheji and Hachinohe to access the JR Ominato Line to the Shimokita Peninsula and the JR Hachinohe Line. Getting on or off is not allowed at any other stations.
IR Ishikawa Railway between Kanazawa and Tsubata to access the JR Nanao Line to the Noto Peninsula. Getting on or off is not allowed at any other stations.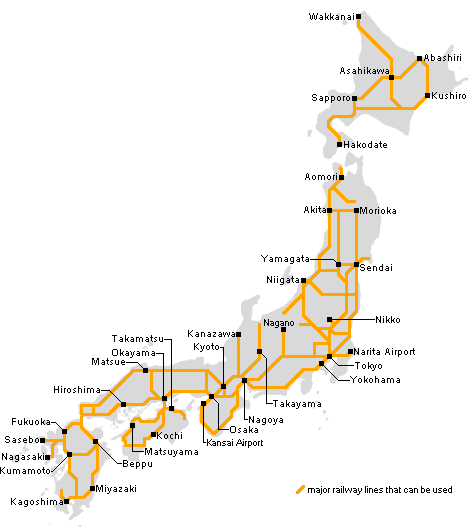 Is it possible to use the ticket on trains between Honshu and Hokkaido?
Ticket holders will need to purchase a "Seishun 18 Kippu Hokkaido Shinkansen Ticket" for 2490 yen per person in order to use a vacant seat on the Hokkaido Shinkansen between Okutsugaru-Imabetsu (the last station on Honshu) and Kikonai (the first station on Hokkaido) and the Donan Isaribi Railway (aka South Hokkaido Railway) between Kikonai and Hakodate for a one way journey.
Is it practical to travel long distances by local trains?
Travel by local trains is naturally much slower than by shinkansen or limited express. From Tokyo, for example, it takes roughly nine hours and multiple transfers of trains to reach Kyoto. On major lines, such as the Tokaido Line and the Sanyo Line, local train service is frequent enough to travel without preparing a prior itinerary, but on most other lines, local service is infrequent and connections inconvenient. Therefore, it is highly recommended to create an itinerary in advance by studying the timetables. Low fares by overnight buses and discount airlines have created comfortable alternatives to the Seishun 18 Kippu in recent years.
Questions? Ask in our forum.