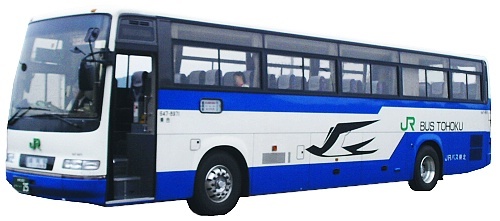 Highway buses (高速バス, kōsoku bus) are an inexpensive alternative to trains for long and medium distance travel in Japan. On longer distances many highway buses travel overnight. While buses tend to be slower than express trains, they are usually considerably cheaper. Especially on competitive routes, discount fares have dropped to very low levels. There is also the Japan Bus Pass which allows for very cheap bus travel.
Bus routes
Japan is covered by a dense network of daytime and overnight highway bus lines. Every prefecture and larger city is served by at least one bus company, operating lines into other parts of the country. On a few popular routes, especially routes to/from Tokyo, numerous companies are competing against each other, while on other routes they are often cooperating rather than competing. The map below shows some of the major highway bus lines: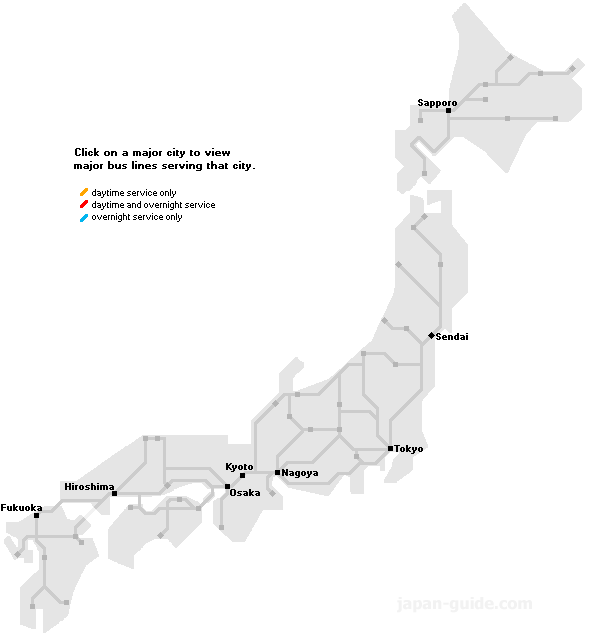 Bus companies
There exist dozens of highway bus companies in Japan, including the former state-run JR Bus companies, many regional bus companies and discount bus operators. Many of these bus operators do not maintain an English website and are difficult to use by foreign tourists. Below are some of the bus companies and services which are easy to use by foreigners:
Willer Express
Willer Express is a leading discount bus operator with a wide network that allows for interregional bus travel. It is one of the few bus operators which allow online reservations in English. Willer Express also sells the Japan Bus Pass, a cheap bus pass for foreign tourists.
JR buses
Formerly part of the state-run National Railway and now child companies of the JR Group, there are eight regional JR Bus companies, which together operate a nationwide network of highway buses: JR Hokkaido Bus, JR Tohoku Bus, JR Kanto Bus, JR Tokai Bus, Nishinihon JR Bus, Chugoku JR Bus, JR Shikoku Bus and JR Kyushu Bus.
While not as cheap as discount buses, JR buses are still considerably cheaper than express trains and are relatively easy to use by foreign tourists, because tickets for many (but not all) routes can be bought at ticket counters of JR railway stations across Japan. In addition, kousokubus.net allows for English online reservations of some JR highway bus lines.
Until spring 2013, the Japan Rail Pass used to be valid on a small number of JR highway bus lines, but it is now not valid on any highway bus anymore.
English reservation websites
In recent years, the number of English online reservation websites that allow users to reserve many buses nationwide has increased considerably. Among the leading online reservation sites for highway buses are Willer Express (not only for Willer buses, but also for many buses of other companies) and Japan Bus Online.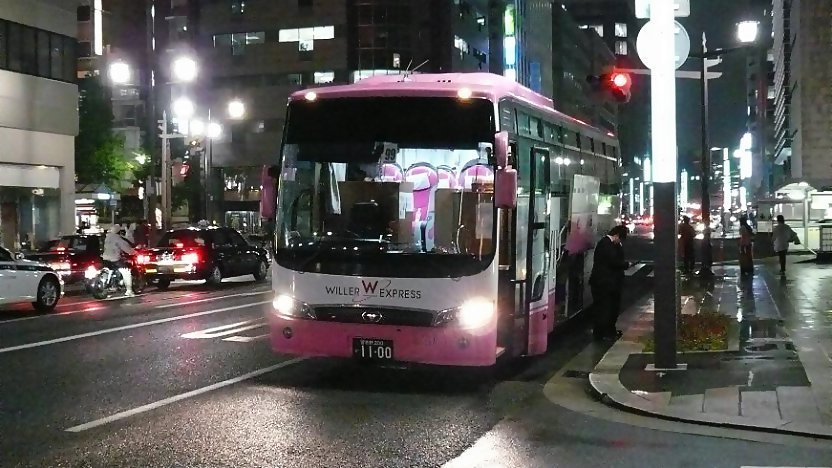 Tickets
Regular tickets
Depending on the route and company, different ticketing systems are in effect.
An increasing number of companies, especially low-cost companies, use dynamic pricing, i.e. the fare depends on the date of travel, with higher rates on busy days (e.g. weekends and holiday seasons). On some routes it is also possible to get discounted fares for purchasing tickets online (as opposed to purchasing them at the ticket counter) or for purchasing tickets far in advance, for example more than 7 or 21 days before travel date.
On other routes, there are typically three types of tickets available: one way tickets, round trip tickets and booklets of multiple tickets:
Round trip tickets are around ten percent cheaper than two one way tickets. However, the return trip has to be made within a certain time frame, typically within 6-10 days following the outward journey.
Booklets of multiple tickets (kaisuken) usually include 4-5 tickets which can be used in either direction and are discounted by about ten percent compared to single tickets. The tickets need to be used within a certain time frame, typically within three months of purchase. Discounts are also usually available for children (aged 6-12), students and groups.
How to buy bus tickets
Bus tickets can usually be purchased at major bus terminals, at convenience stores (using a terminal with instructions in Japanese), through travel agents, by phone or online (usually in Japanese only). The websites by Willer Express and Japan Bus Online allow for online reservations in English, while tickets for some (but not all) JR highway bus lines can also be purchased at ticket counters of JR stations across Japan.
Seat reservations
Many long distance buses, especially overnight buses, require advance seat reservations. It is recommended to make reservation early for popular routes and during busy travel seasons. However, if the bus is not booked out, it is usually possible to purchase a ticket just prior to departure at the bus terminal. On some shorter bus lines, seat reservations are not possible.
Bus passes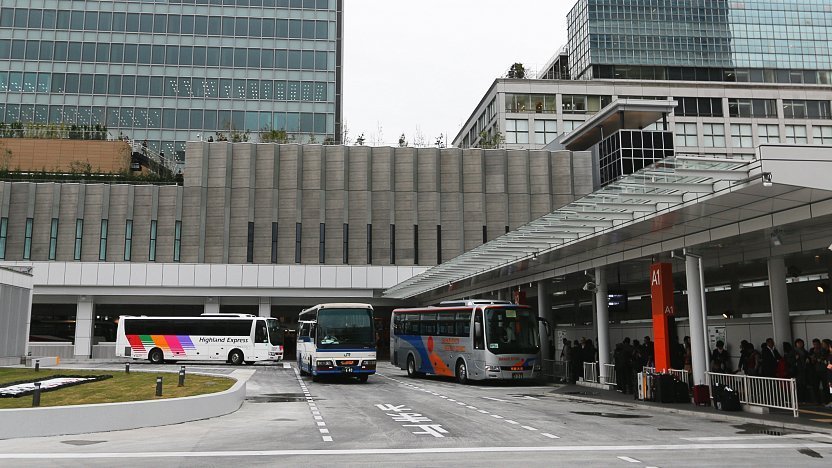 The ride
Boarding locations
Conventional bus companies tend to use the major bus terminals which are usually located in front of the large railway stations or in the city centers. In case of Tokyo and Osaka, there are multiple major bus terminals spread across the cities. Make sure you know which bus terminal is served by your bus.
Discount buses often do not use major bus terminals, but stop at less easily found bus stops near a bus terminal or railway station. These locations can be slightly challenging to find, so make sure to confirm them in advance to know exactly where your bus departs from.
When stopping along the way, many buses use bus stops along the expressway. Be aware that these stops are often not centrally located and may require an additional bus or taxi ride into the city center.
Seating
Overnight buses are typically equipped with comfortable, reclining seats, which are arranged in rows of three seats and one or two aisles. On cheap overnight buses and most daytime buses, standard buses with four seats per row are in common use.
At the other end of the spectrum, premium buses with seats, that resemble business class seats on airplanes, have been introduced on the most competitive routes, especially the Tokyo-Osaka route. Premium seats naturally come at an increased cost, but note that the discount operator Willer Express is among the companies operating some premium buses.
Amenities
Most buses come with a toilet on board and/or make regular toilet stops along the way. Smoking is not permitted on highway buses. On some buses, personal entertainment systems, wireless internet and electrical outlets make for a more comfortable ride.
Luggage
Most highway buses come with a spacious luggage trunk for large suitcases and bags. There is usually a limit of one or two large pieces of luggage per passenger. Smaller bags can be taken onto the bus where there are usually some overhead racks. More restrictive rules and limits may apply depending on the company and route.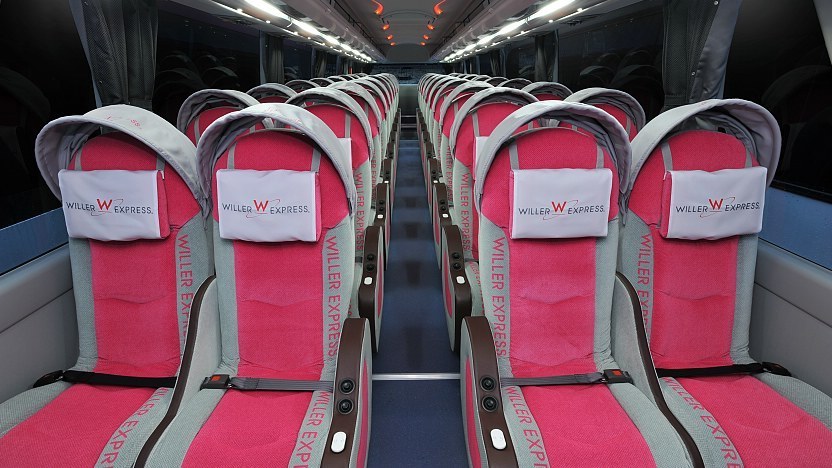 Questions? Ask in our forum.