Walk to the start of the Philosopher's Path just outside Ginkakuji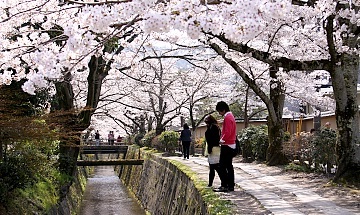 Philosopher's Path
The approximately 1.5 kilometer long
Philosopher's Path
follows a canal and is especially beautiful during the
cherry blossom season
. The southern end of the path disappears into residential neighborhoods, so look for and follow the signs to
Nanzenji
.
Walk to Nanzenji from the end of the Philosopher's path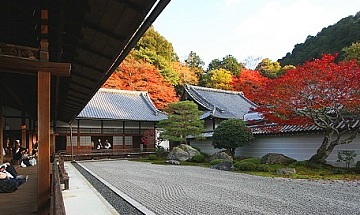 Nanzenji
Explore
Nanzenji
. Check out the view from Sanmon Gate and the gardens at the main temple and smaller subtemples around the complex. Finish around the brick aqueduct at the rear of the temple grounds
Walk along the canal at the bottom of the Keage Incline.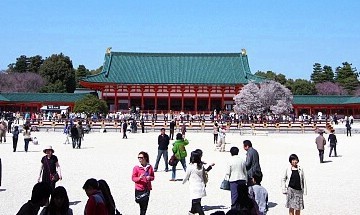 Heian Shrine
Check out the huge torii gate along the approach to the shrine. The garden behind is also beautiful in the spring when its numerous weeping cherry trees are in bloom.
Backtrack to the torii gate and follow the Shirakawa Canal to Gion.