Kurama
Rural town with temple and hot spring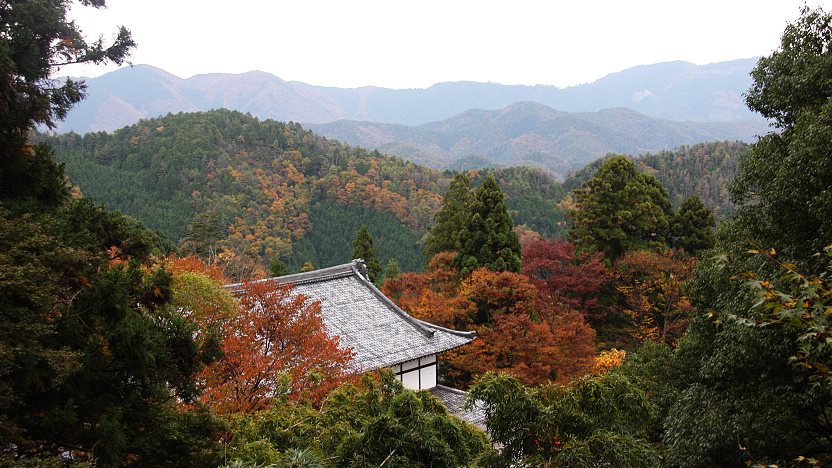 Kurama (ˆĘ"n) is a rural town in the northern mountains of Kyoto City, less than one hour from the city center. Kurama's main attraction, Kurama-dera, is a Buddhist temple located along the steep wooded mountainside above the town.
It takes about 30-45 minutes to climb up to the temple's main buildings from the town below. A cablecar (200 yen one way) leads about halfway up the mountain. Along the ascent to Kurama-dera stands Yuki Jinja, a shrine famous for its Fire Festival (Kurama Hi Matsuri), held annually on October 22.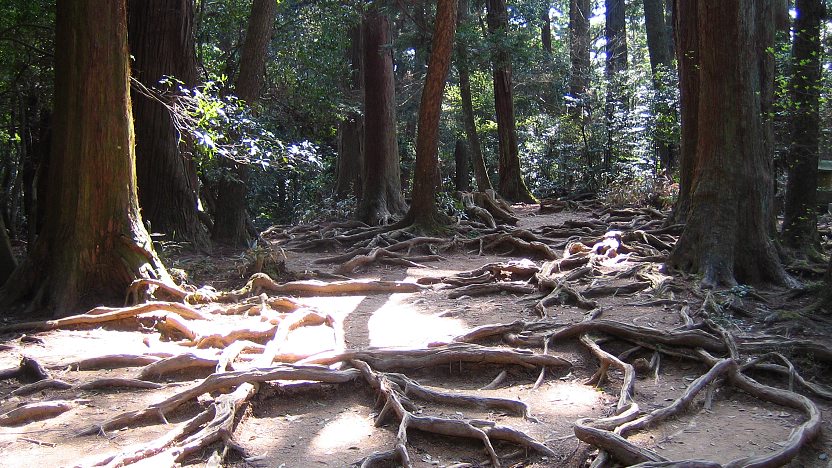 Kurama-dera's main buildings stand on a terrace on the mountain slope, overlooking the wooded valley. Behind the temple's main building, the hiking trail continues through the forest past several other temple structures to Kibune, a small town in the neighboring valley. The hike from Kurama-dera to Kibune takes about one hour and is steep at times.
Kurama is also known for one of the most easily accessible hot springs from Kyoto, Kurama Onsen; however, the complex closed during the pandemic, and it is not clear when and if it will reopen. Located at the upper end of the town of Kurama, a 10 minute walk from the train station, it offered indoor and outdoor baths. Overnight guests could use the baths for free, while daytrippers paid 2500 yen to use alle baths or 1000 yen for just the outdoor bath.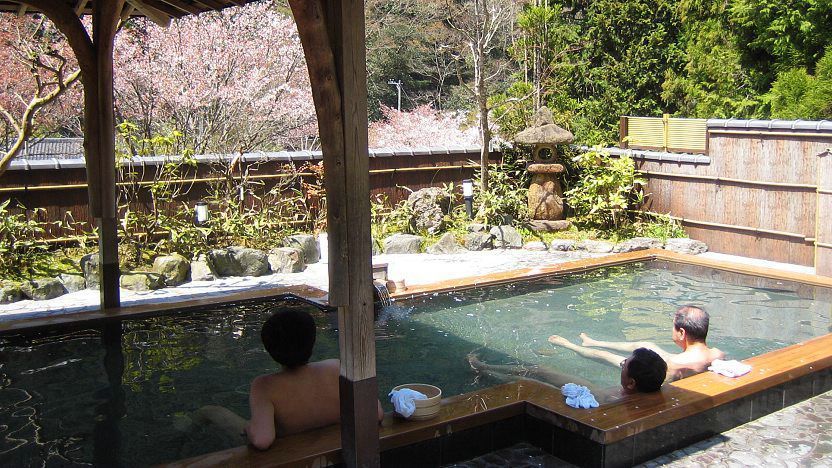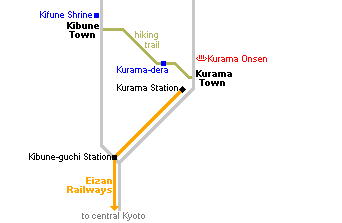 Kurama is connected with central Kyoto by Eizan Railway. The one way trip along the Eizan Kurama Line from Demachi-Yanagi Station to Kurama Station takes 30 minutes and costs 470 yen. Trains depart every 15-20 minutes.
The fastest way to reach Demachi-Yanagi Station from Kyoto Station is by taking the JR Nara Line to Tofukuji Station (150 yen, 2 minutes), where you can transfer to the Keihan Main Line to Demachi-Yanagi Station (280 yen, 10 minutes).
How to get to and around Kyoto
Kurama-dera
Closed
No closing days (treasure house closed on Mon and from mid Dec to Feb)
Questions? Ask in our forum.
Arashiyama Hanaikada

A little, superior ryokan right near Togetsukyo Bridge in Arashiyama. Free transfer from JR station. Private bath and open-air baths available. 5min walk to the Bamboo Groves.

View site

Sponsored