Start
Start at Arashiyama Station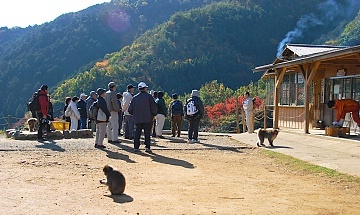 Monkey Park
The
monkey park
is on the south of the
Togetsukyo Bridge
. It takes about 20 minutes to climb the mountain to see the monkeys, and there are good views of Kyoto from the top.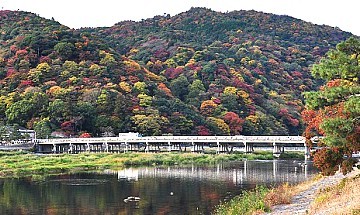 Togetsukyo Bridge
Cross the
Togetsukyo Bridge
and spend a few minutes viewing the bridge. Some of the best views are from downstream of the bridge.
Leave Tenryuji through the back entrance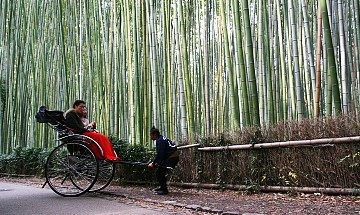 Bamboo Groves
Explore the bamboo groves behind Tenryuji Temple.
Rent a bicycle at Arashiyama Station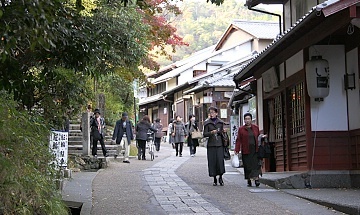 Saga-Toriimoto Preserved Street
Saga-Toriimoto Preserved Street
is a historic street lined by traditional townhouses (machiya). Explore the shops and restaurants along the way. This may be a good place to have lunch.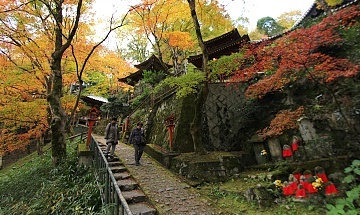 Otagi Nenbutsuji
Otagi Nenbutsuji
is a temple whose grounds are covered in hundreds of small stone statues.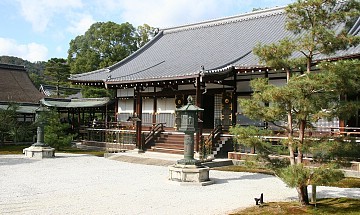 Daikakuji
Explore
Daikakuji
, its buildings, museum and the Osawa Pond. It is one of the best places to feel the ancient court atmosphere and is often used for filming historical dramas.