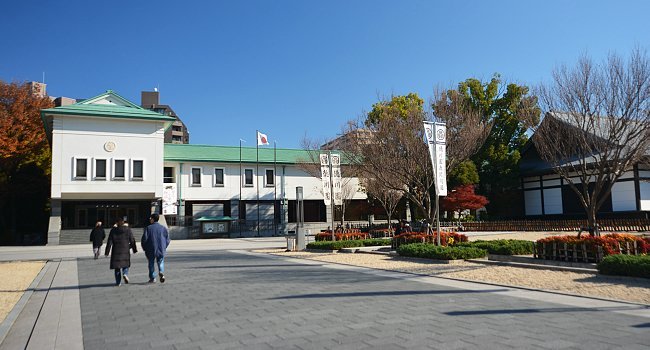 During the Edo Period (1600-1868), Nagoya served as the seat of the Owari, one of the three major branches of the ruling Tokugawa family. The family amassed great wealth that was only surpassed by four of the 200 feudal domains of the Edo Period. The Tokugawa Art Museum was built on the grounds of the Owari's former feudal residence and preserves and exhibits several of their treasures including samurai armor and swords, tea utensils, noh masks and costumes, poems, scrolls and maps.
Next to the museum is Tokugawa-en, a beautiful Japanese landscape garden with a large pond at its center. The garden used to be part of a retirement residence of the local lords, but was destroyed during the war. In 2001 the garden was restored and reopened to the public in 2004. A large network of walking trails lead around the grounds to a tea house, rest houses, and across several bridges. The garden is best in spring, when its Peony (mid to late April) and Iris gardens (late May to early June) bloom, and during the autumn season (November).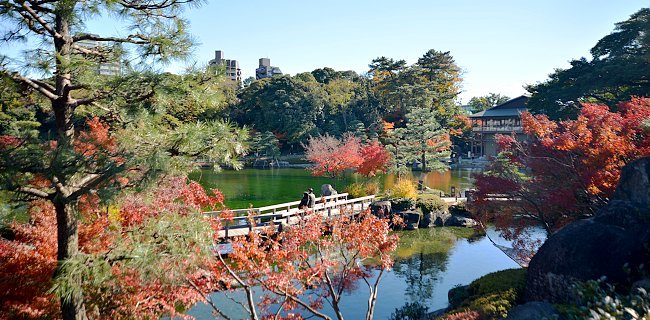 The museum is a ten minute walk from Ozone Station on the JR Chuo, Meijo Subway, and the Meitetsu Seto Line. Ozone Station is directly connected to Nagoya Station by the frequently operating JR Chuo Line (12 minutes, 200 yen one way).
Furthermore, the museum is also located along the Meguru loop bus line for tourists, and can be reached from Nagoya Station in about 40 minutes or from Nagoya Castle in about 15 minutes. The fare is 210 yen per ride or 500 yen for a day pass.
Tokugawa Art Museum
Hours
10:00 to 17:00 (entry until 16:30)
Closed
Mondays (or following day if Monday is a
national holiday
)
December 14 to January 4
Admission
1200 yen (museum only), 1350 yen (museum and garden)
Tokugawa-en Garden
Hours
9:30 to 17:30 (entry until 17:00)
Closed
Mondays (or following day if Monday is a
national holiday
)
December 29 to January 1
Admission
300 yen (garden only), 1350 yen (museum and garden)